Special Events & Programs
Gryphon Summer Clubhouse
Our Gryphon Summer Clubhouse is designed to bring the joy and excitement of camp to your own home. Campers will participate in live counsellor facilitated programs with fellow campers. The connections to each other are present and all materials/equipment required will be in your Gryphon Adventure Pack that you receive! Clubhouse fun for everyone! Programs take place Tuesday/Wednesday/Thursday.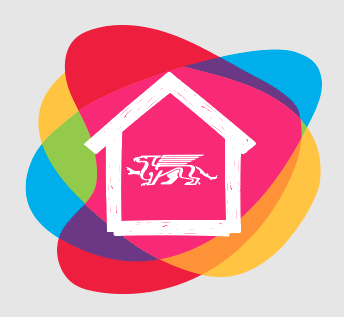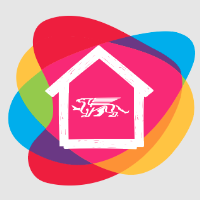 Gryphon Summer Clubhouse
Our Gryphon Summer Clubhouse is designed to bring the joy and excitement of camp to your own home. Campers will participate in live counsellor facilitated programs with fellow campers. The connections to each other are present and all materials/equipment required will be in your Gryphon Adventure Pack that you receive! Clubhouse fun for everyone! Programs take place Tuesday/Wednesday/Thursday.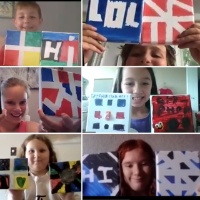 Crafts Together
The Gryphon Clubhouse programs provide campers with all of the materials that they need to complete the activity together with the others in the clubhouse. Our Clubhouse Leaders will explain the craft to the participants and they will start it while all together and then complete it at home. When we gather together, the group can share their artistic ability with everyone!
Physical Activities
With our programs being delivered over the Zoom platform, we have created activities that get everyone moving around in their house and physically active. These creative activities have everyone getting up and having fun while connecting with others. From Scavenger Hunts to Charades to Dance Parties to getting creative in the kitchen, kids will be busy!
Themes and Friendships
Similar to all of our Gryphon Camp programs, we always have themes attached to our fun clubhouse programs. Our themes allow campers to come together and connect more together and solidify friendships with these creative costumes and activities. Everyone loves to share their ideas, have big laughs and come together as a group. It's always a lot of fun!!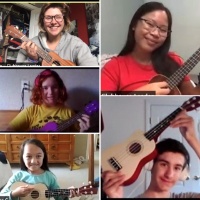 Interactive
Even though we are apart, it feels like we are all together as one group in Gryphon Clubhouse. The interaction with one another and clubhouse leaders is just as though we are together in-person. Clubhouse leaders will communicate and teach with all of the participants and break into smaller groups for more specific activities. Our leaders have all of the same materials as our participants, so this allows them to work together to complete the activity and grow the skills of the participants. It's a two way street of communication.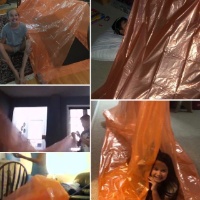 Interest Themed Programs
Gryphon Clubhouse programs are designed to meet the specific needs of our participants (socially, mentally, physically, and emotionally). Register for the appropriate age group and specific interest. Examples of clubhouse programs from the past include: Arts Alive, Outdoor Adventures, Up In The Air, Detective Training, Girls Empowerment, DIY Adventures, Life As A Bug, and Ukulele Clubhouse. Programs are designed in small age groups between 5-14 years.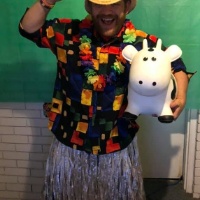 Clubhouse Staff
The Clubhouse Leaders are live and full of excitement for all of the programs. They treat our Clubhouse programs as if they were at camp. We communicate, get active and move around, just like camp.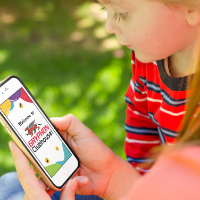 Join From Anywhere
You never have to worry about missing a program. You can sign on from any device and from anywhere. Our programs are designed for participants to have flexibility in where they will be during the allocated program time. Through the Zoom platform you can sign on from any device.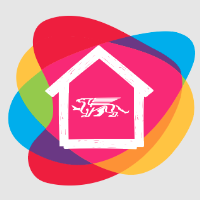 Gryphon Summer Clubhouse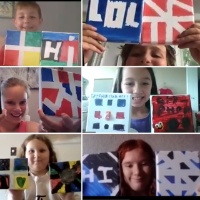 Crafts Together
Physical Activities
Themes and Friendships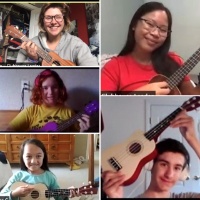 Interactive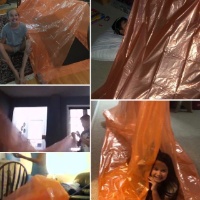 Interest Themed Programs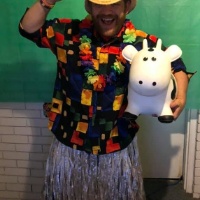 Clubhouse Staff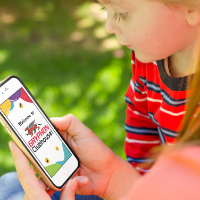 Join From Anywhere
FUN! HIGH ENERGY! CAMP AT HOME! CRAFTS! GAMES! FRIENDSHIPS!
Gryphon Clubhouse - Live Online Programs (Currently not being offered)
These Gryphon Summer Clubhouse Programs are live online programs will be offered to individuals that wish to have the 'camp' experience in their own homes. The program will be a mix of active games, arts & crafts, skill development and fun challenges. Each participant will receive all of the pre-packaged supplies that they will require to participate in the program. The Clubhouse program will take place Tuesday-Thursday and operate for approximately 2 hrs. during the morning or afternoon over the Zoom platform. Clubhouse will be similar to the goals of our Activity Camps and there may be some skill or activity specific Clubhouse programs. Our programs will be designed for children ages 7-11. The Gryphon Clubhouse program will transfer all of the joy, excitement, laughter and connections, that they experience at camp, to our campers' homes. Through planning, researching, creative brainstorming, and Gryphon energy, we have designed a safe, fun, engaging, active, and live opportunity for Gryphon campers to come together through a series of age appropriate programs and themes.
The Gryphon Clubhouse includes a combination of exciting online in-person interactions and activities with Gryphon Clubhouse Leaders ("Counsellors"), through the Zoom platform, specific activities to do off-screen and their own Gryphon Clubhouse Adventure Pack. Each pack will consist of items connected to our Clubhouse program that participants will need, along with the materials for any art program crafts. The packs will contain other activities that campers can complete while we are not together online, and that they can play throughout the day. Gryphon Adventure Packs will be picked up at the Guelph Gryphons Athletics Centre on the Monday prior to the start of our program. For those living in the Kitchener-Waterloo Region, we will offer an alternative location for pick up that is closer.
We have designed activities based on best practices around the world and integrate them with the desired outcomes of Gryphon Camps and model our "I AM A GRYPHON" motto and encourage campers to connect in a fun environment. Gryphon Clubhouse programming during Covid19 is different from our typical in-person camp program, as we have ensured that activities are conducive to this format of programming. We want to assist with this by offering the opportunity for campers to connect with others like they would at camp and for parents to have the opportunity to take time for themselves.
"The kids loved every minute of the clubhouse this week, the puzzles were fun and engaging, they loved having a set "break" built into their day. Your enthusiasm is contagious. Keep up the great work!"
"Thank-you for the Gryphon Clubhouse what a fantastic idea."
"We weren't sure about online camp programs, but after clubhouse we are sold on what you can provide. Love it!"
"We'd tried other Zoom events over the last 3 months & this was the only time my daughter stayed engaged & interested."
"Kids are engaged during the activity."
"I found my daughter to be really excited and engaged. Keep up the great work ."
"Kevin and team could not be more engaging. Lots of variety and it moved along really well!"
"It was a lot of fun for all ages and well organized. Your first two zoom camps were great!"
Looking for More Details? Answers to Gryphon Clubhouse Questions
Look below for answers to some common questions about Gryphon Clubhouse Programs
When are we notified about final details pertaining to the Gryphon Clubhouse program?
You will receive an email on the Friday prior to your Clubhouse program that begins on Tuesday. In this email you will receive a Clubhouse newsletter that will inform you of the link and password to our secure Zoom platform, details pertaining to the program for the week and a schedule, an expectation sheet for you and your clubhouse participant, and a reminder to the pick up location and time for the Gryphon Adventure Pack.
What are the goals of the Gryphon Clubhouse?
Our goals for the Gryphon Clubhouse Program are:
To bring an engaging and fun online program that allows social interaction with children of their own age and facilitated by trained Gryphon Camp Counsellors.

Participate in challenges and activities that will keep them entertained and outdoors throughout the day and week.

Connect and re-connect with other Gryphon campers and friends

Share stories, laughter, and joy with everyone during the break from school (have fun "playing")
What supplies or equipment does my camper need for the program?
Our Gryphon Clubhouse program is designed to take all program responsibility away from parents and guardians. Our Clubhouse Adventure Packs will contain all of the craft supplies, equipment for outdoor activities, additional instructions, special Clubhouse surprises, and a camp schedule for the week. Crafts will be pre-cut and organized for the participants. You may need to assist them unless they can independently use scissors and other craft supplies. We encourage someone to be in close proximity to help if required by your camper.
Some basic camp supplies that we ask clubhouse participants to provide on their own:
Computer or Tablet with Internet and the ability to use Zoom
Spacing in front of the computer to move your chair and do standing activities or exercises.
Space near the computer that you can use to play activities or work on your craft with others in the clubhouse.
Craft Supplies: Paper (lined or plain), Scissors, White Glue and Glue Stick, Markers, Pencil Crayons or Crayons, Tape (masking tape or scotch tape). All other specific craft supplies will be provided in your Adventure Pack.
If anything is required, for example a t-shirt for craft design - you would be notified in advance upon registration.
Are the Clubhouse activities pre-taped?
No! We believe that there is value in our activities being demonstrated and facilitated by a live Clubhouse Leader. All of our programs are live and will involve communication between campers and clubhouse leaders. The purpose of our program is to keep programs similar to the feel of summer camp. We will provide written instructions for some activities in the Adventure Pack.
Campers will also be active while participating in the online portion of the program as our games and activities are ones in which they will be physically moving and having fun together.
What does the Gryphon Clubhouse Adventure Kits contain and how are they distributed?
What's Inside the Gryphon Clubhouse Adventure Kits? (You get to keep all materials from the Adventure Pack)
All of the specialty supplies required for the Clubhouse program
Equipment to get Physically Active at home with Camp Games
Themed items that will be used during the program
Distribution of Clubhouse Adventure Packs:
The Gryphon Clubhouse Adventure packs will be assembled by trained staff that will be following all current health and safety measures. Each bag will be pack by one specific individual, and this will be tracked.
On Monday April 12th (from 4:00pm-6:00pm) you will be able to drive by the Athletics Centre to pick up your Adventure Pack through zero contact. All details pertaining to the pick up will be informed to you in the Clubhouse Newsletter.
We will also offer a time and pickup location in Kitchener. Location and time is communicated in a separate email.
Are there any precautions/risks associated with Gryphon Clubhouse programs?
While risks associated with Gryphon Clubhouse Programs are minimal, please note the following:
Your child may be asked to leave their desk for a scavenger hunt activity or other moving activities and then return.

Please ensure your child can use all supplies or equipment necessary independently or you are in close proximity to assist at that moment.

For all dancing, standing and movement activities ensure that all cords are out of the participants way and that your child is able to fully participate in that space.
What safety precautions does Gryphon Clubhouse have in place for online interactions?
Gryphon Clubhouse has created very strict policies pertaining to our Zoom platform. Each individual will receive their own Zoom link via their clubhouse newsletter along with their password. During the program, you will be waiting for the counsellor to sign you in as you are in the waiting room. You must have your child's first and last name on Zoom in the waiting room so we can take attendance. Once inside, your camper can change their name to only first name.
Each clubhouse participant will be encouraged to have their parents sign them in and say hi to the counsellor. They will also be welcomed individually before moving on to the larger group. Once the program begins, our Clubhouse producer will lock the Zoom account so no one else can enter and will monitor all discussions within the group and the videos.
We will record the Zoom get togethers for internal purposes and not used for any marketing or promotions.
Guelph Gryphons Athletics Centre
50 East Ring Road, Guelph, ON, N1G 4Z8