Clubs
The Provincial Government has introduced a Provincewide Shutdown. To find out how this will affect you and our programs, please click here to visit gryphons.ca/What's New.
Equestrian Club
The IHSA Equestrian Team competes on the Intercollegiate Horse Show Association (IHSA) circuit based out of the United States.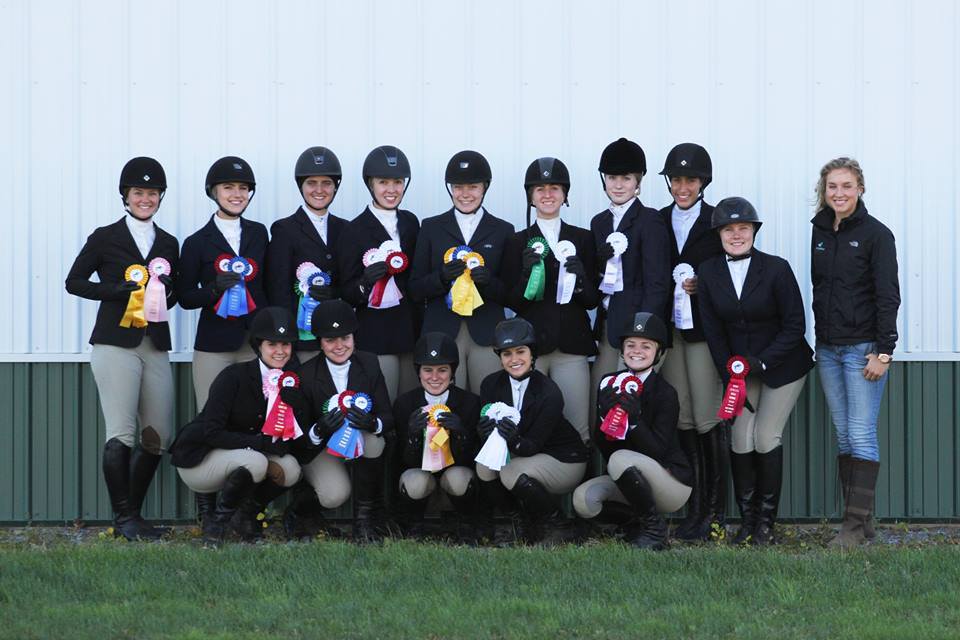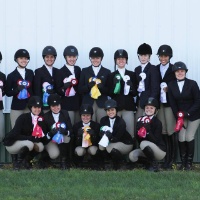 Equestrian Club
The IHSA Equestrian Team competes on the Intercollegiate Horse Show Association (IHSA) circuit based out of the United States.
Fencing Club
Japanese Sword Arts Club
The Japanese Sword Arts club practices the arts of iaido, jodo and niten ichi ryu.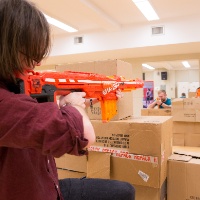 Nerf Club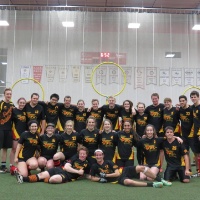 Quidditch Club
Cheerleading Club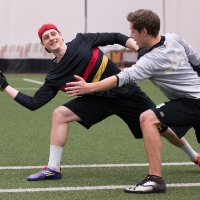 Ultimate Frisbee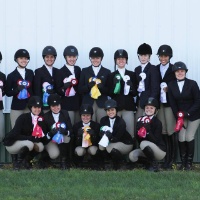 Equestrian Club
Fencing Club
Japanese Sword Arts Club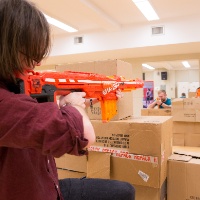 Nerf Club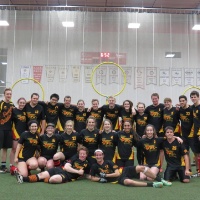 Quidditch Club
Cheerleading Club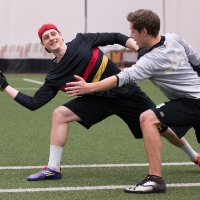 Ultimate Frisbee
Competitive Club Sports COVID-19 Winter 2021 Status:
Visit our
COVID-19 website
(
gryphons-covid-19.ca
) for re-opening procedures and a road map of what and when you can expect through each Phase of re-opening. For the University of Guelph COVID-19 Novel Coronavirus closures, cancellations or other notices, visit
uoguelph.ca/covid19
With continued public health concerns due to the COVID-19 pandemic, Ontario University Athletics (OUA) under the direction of its Board of Directors have made the decision to cancel all sanctioned sport programming and championships up to March 31st. This conclusion was based on provincial public health guidelines and with the health and well-being of all OUA participants at the forefront. The Department of Athletics has further decided to suspend all club team competition and travel for the for the same period.
This will apply to all competitive club sports that may have been given approval to compete by their provincial or national sport organization. The University of Guelph, Department of Athletics will not endorse your club team to participate in any competition for Winter 2021.
Clubs may engage in operational activities including recruitment, promotion, fundraising, socialization, and team training / practices, permitting all return to train criteria is met. Our team will continue to provide leadership development and training support to club executives through regular check ins, training sessions and town hall meetings.
The Department of Athletics building hours and facility availability will be ever-changing to accommodate COVID-19 safe operations. As you know, the operation of student clubs is student executive led and relies on student participation; if your club is not comfortable or is unable to operate next semester or would like to resume some club activities, please connect with the Supervisor of Clubs as soon as possible.
We understand that the global pandemic is causing great uncertainty. Please be assured that despite these changes to our upcoming semester, we remain committed to our club sports. If you have any questions or concerns, please feel free to contact us.
FAQ
Can we still host tryouts? You can still have virtual tryout opportunities.
Will there be an opportunity for fall and winter sports to have a spring season? The possibility remains for fall and winter sports to be executed during spring 2021 or in the form of a modified delivery. In addition to this decision being subject to provincial public health authorities, as well as the health and safety of all participants, there will be continued conversation with the OUA's member institutions to gauge the feasibility – both financially and logistically – of executing OUA sport prior to or during the spring 2021 timeframe. Should a decision be made to deliver fall and winter sport programming in the spring, return to train protocols and procedures will be aligned with department operational plans.
Our Club does not compete. How will we be affected? All clubs will be affected by new COVID19 health and safety guidelines as we will not be returning to normal building hours or facility availability. Based on your return to play / risk mitigation plan your permissible club activities will be assessed.
Can we still recruit? Yes. You are still encouraged to engage other Gryphons who may be interested in joining your team or club. We will be looking at a virtual way to help you do this in September.
Will Clubs be allowed to order apparel or team uniforms? Team uniforms, jerseys or costumes that would be used for competition cannot be ordered. Team uniforms, jerseys or costumes may be ordered in Fall if competition during the Winter semester is approved. Clubs can procure their own team apparel through Gryph's Locker if they desire.
What about if we compete in the Spring Semester? The situation is ever evolving. As we can provide new guidelines, we will be communicating to club executives regarding the spring semester.
Our Club was planning on hosting a tournament/clinic/workshop etc., what does this mean for that event? All of these type of club events will be cancelled for this year, we will hold these requests in our facility bookings for next year. If you have a workshop or clinic that you think can be hosted online, please work with the Supervisor of Clubs for approval.
Supervisor
Justin Toth, Clubs Supervisor
Resources
Concussion Education