Description
The Gryphon Clubs Program currently has 24 accredited clubs. Gryphon Clubs range from competitive to recreational and some represent the University of Guelph at the OUA (Ontario University Athletics) level. For more information please visit one of the club pages set up under this section of the website. For existing clubs, feel free to use the resources listed below:
Supervisor
Resources
Concussion Education
Sports and Clubs Q&A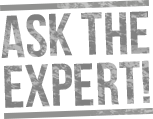 What Participants are Saying...
Be the first to tell us about your experience.