Gryphon Sport Camps
Looking for a focused approach to sport-specific skill development? Gryphon Sport Camps offer a detailed skill-based curriculum, led by coaches and varsity athletes and are designed for age groups that will teach and facilitate growth that is age and skill level appropriate. Registration is now open! See details and links below.
Gryphon Sport Camps
Our Gryphon Sport Camps, led by our Gryphon coaches, have a more focused and high-level skill approach for development. These camps will take participants to new heights and abilities along with more confidence.
See list below of all of our camps!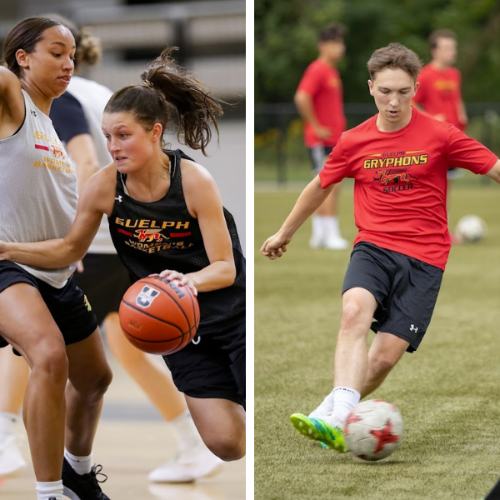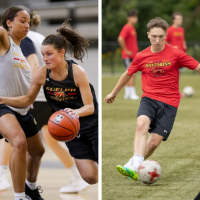 Gryphon Sport Camps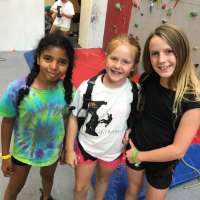 NEW! She's Got Game Sports Cam...
Basketball - Male
Basketball - Female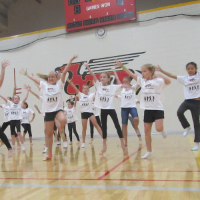 *It's Back!* Discover Dance Ca...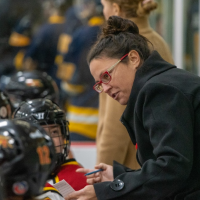 Hockey - Female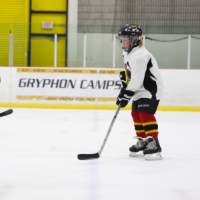 Hockey
Lacrosse
Soccer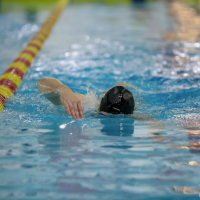 Competitive Swimming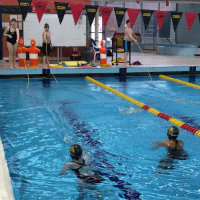 *NEW* Aquatic Fitness Camp
Artistic Swim Camp
Track & Field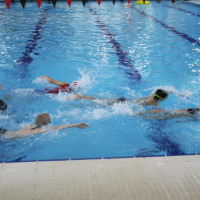 Triathlon
"It's Back" - Youth Fitness Ca...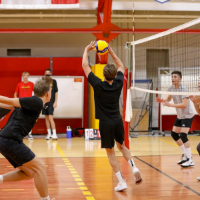 "It's Back" - Volleyball Camp
"It's Back" - High Performance...
2022 Gryphon Sports Camps
When searching our sport camp programs and looking specifically at the weeks they are being offered (in the red bars) on each sport camp page, it is important to look for these key words.
SPACES AVAILABLE - means that you can register immediately for that sport camp program and there are spots open for campers
WAITLIST ONLY - join the waitlist. We will contact you when an opening becomes available for that specific group or program week. We always work through our waitlists.
Sport, age, and skill-specific camps are facilitated by Gryphon Varsity Head Coaches.
Offers a focused approach to skill development in their specific sport compared to our activity camps.
Detailed skill curriculum, led by coaches and varsity athletes.
Groups participants based on skill and age and are designed to teach and facilitate growth that is age and skill level appropriate.
All of the Sport Camps will have their own focus and requirements on skill ability and equipment needs for the participants.
Select the sport from the list below to understand the focus of the sport, skill level, age requirement to find the right one for your camper.
This year we are excited to offer:
Looking for Gryphon Activity Camps? Click Here
Important Notes about Gryphon Summer Camps 2022
Prior to the camp experience, campers and families will receive the most up-to-date information on protocols, as we are aware that we are in a fluid and changing situation with COVID-19.
The following information and details are ones that follow the Wellington-Dufferin-Guelph Public Health Unit Day Camp Guidance and the Provincial Ministry of Health Day Camp Guidance reports.
Under the Ministry of Health, it will be MANDATORY that every camper, staff member and individuals that are dropping off the camper complete the COVID-19 Self-Assessment PRIOR to arriving at the University of Guelph campus.
For summer 2022 we will have specific camp groups/cohorts that will have a maximum of 16-18 campers, as per the current Ministry of Health Day Camp Guidance. Each camp group cohort will stay together for the full week and not participate in activities with other group cohorts, unless in outdoor activities and permitted by the Ministry of Health. All camp groups will have the same counsellors for the entire week.
Registration is designed for campers to sign up for specific cohorts. These cohort groups will be formed based on their camp drop-off and pick-up times, and this is the group that your camper will be a member of throughout the week. Our activities will take place outdoors. Each cohort will have dedicated outdoor space and their own weekly indoor space for inclement weather days.
Once on campus, face coverings will be required for campers and staff will be during indoor programs, where physical distance is not possible, or if playing an activity with another cohort. Breaks will occur for campers to take off their face covering when physically distanced and being outside, under the direct supervision of camp staff. This will only change if the Wellington-Dufferin-Guelph Public Health Unit informs us differently.
Swimming will only be offered in specific camp programs. The specific camp page will note if swimming is part of the program.
Camp programs will operate weekly. The first week of camp will be the week of July 4th. The last week of Gryphon Camps will be the week of August 29th.
Meet the Gryphon Sport Camps Leadership Team
The Gryphon Summer Camp senior staff team provides leadership and guidance to all of our sport camp coaches and staff, programs, and campers. This team is comprised of the Active Kids Coordinator and the Sport Camps Director who are passionate about Gryphon Camps and care deeply in providing exceptional, skill-based, safe and personal growth camp programs.
If you have any questions about any of our programs or Gryphon Camps (Sport or Activity), please feel free to email us directly at camps@uoguelph.ca and we will gladly assist you.
Kevin Lindner

Active Kids Coordinator

Summer 2022 will mark Kevin's 31st summer working in the camp environment, previous positions held at camp include counsellor, head integration leader, teambuilding specialist, assistant director, director, and program manager. This will be Kevin's 5th summer as the Active Kids Coordinator at Gryphon Camps. Kevin's previous camp employment sectors have included not-for-profit organizations, agency operations, day camps, overnight camps, and municipal recreation.

Kevin is a Recreation and Leisure Studies, with a Business Option, Graduate from the University of Waterloo and is currently completing his Master's degree. Kevin is an active member and volunteer of the Ontario Camps Association, and currently sits on the Diversity, Equity, and Inclusivity Committee within the association.

Kevin has a deep passion and imagination for purposeful programming and bringing individuals together to create a supportive and inclusive camp community, one everyone is proud to be part of and every child grows individually while attending camp.

Megan Reid

Sport Camps Director

Megan Reid has played a key role with the Gryphons women's basketball program since coming on board for the 2017-18 season. Megan arrived at U of G with a decorated coaching career at both the collegiate level (as the lead assistant of the Mohawk College women's basketball program for eight seasons) as well as at the high school level (as a lead assistant coach of the senior boys basketball team at John F. Ross Collegiate Vocational Institute in Guelph, as well as the head coach of the junior girls team at John F. Ross). On four separate occasions, Megan helped guide John F. Ross basketball teams to AAAA OFSAA appearances.

As a player, Megan split her varsity basketball career between York and Western, as was part of the Mustangs teams that made back-to-back trips to nationals. During her senior season at Western in 1996-97, Megan was part of a Mustangs team that posted an overall record of 30-3 while capturing CIS bronze medal. That team was later inducted into Western's women's basketball "Hall of Honour". Megan's strong coaching and playing background is also complimented by over 20 years of teaching experience in both the Halton and Upper Grand District School Boards.