Group Personal Training
All visitors over the age of 12 must be vaccinated against COVID-19 to access the University of Guelph campus. Visitors should attest to their vaccination status through the U of G's COVID-19 Daily Screening Tool. Visitors with a medical exemption must have a negative antigen test result from within the last 72 hours before coming to our spaces. Gryphon Athletics Centre Screening & Vaccination Policies > gryphons.ca/covid19
Winter registration will open Nov 29th @ 7am!
Additional fees are applicable & registration is required for the below Activities. An Athletics Base Membership is required to register.
Personal Training Sessions are a great way to get one-on-one training, click for Personal Training options.
Running Clinic
This 6-week running clinic will take you through all the key running workouts needed to make you a faster runner, including base, tempo, hill and interval run workouts. Whether you're new to running or already an experienced runner, the workouts are designed to leave no runner behind, while challenging even the fastest runner. The program will also cover optimal running form, key warm-up and cool-down exercises as well as include complimentary exercises that can help increase core strength and power, both important for preventing injury and for improving running speed. Attendance mandatory for 1st class.
Activity Details
26386 - September 27, 2021 to November 8, 2021
- CANCELLED
Monday(s) from 6:30PM to 7:30PM
Thursday(s) from 6:30PM to 7:30PM

Excluded Date(s)

Fee: $90
Outdoor Group Training Sessions
Outdoor Group Training Sessions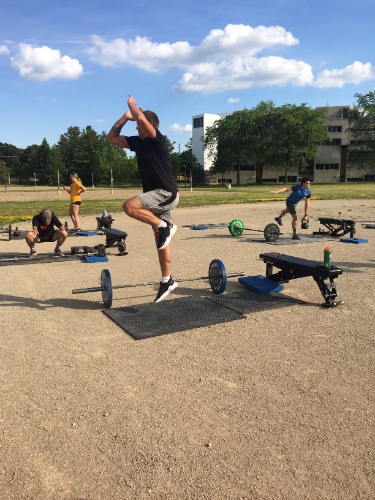 What Participants Have Said...
Be the first to tell us about your experience.