Registration for Fall 2017/Winter 2018 will open Fri. Sept. 1st @ 5:30am!
Additional fees are applicable and registration is required for the following Group Personal Training Activities.
AcroYoga
AquaMovability: Restore & Realign
Group Functional Circuit
Human Flag
Lunch time Lift
Special Aqua Program
Group Personal Training Q&A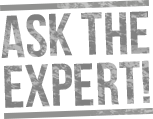 What Participants Have Said...
Be the first to tell us about your experience.