Additional fees are applicable and registration is required for the following Group Personal Training Activities.
Now offering Nutrition Services, click here to view details.
Glowga Yoga - Exam Stress Buster Class - Fri. Dec 8/17, 6-7pm | AC 302 | Members FREE, but space is limited, so you'll want to register early to help you reduce your Exam Stress. Bring your own glow-in-the-dark gear and we'll provide Glow Sticks & mats. Members FREE. Click here to register now.
AcroYoga
AquaMovability: Restore & Realign
Group Functional Circuit
Human Flag
Lunch time Lift
Group Personal Training Q&A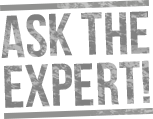 What Participants Have Said...
Be the first to tell us about your experience.