AcroYoga
Explore the fundamentals of AcroYoga; an invigorating practice which blends the mindfulness of yoga, the dynamic power of partner acrobatics, and the healing connection of therapeutic massage. Students will work in groups of three and rotate through the roles of the Base, Flyer and Spotter – come prepared to interact with other students! Learn to trust yourself and the community of people around you and create postures you never thought possible! Partners are not required and all levels welcome.
Activity Details
Currently not offered
AquaMovability: Restore & Realign
This water workout is designed for individuals dealing with specific health issues. These include Arthritis, Fibromyalgia, Osteoporosis, Diabetes, Chronic Fatigue, Multiple Sclerosis and more. Improve your mobility in order to improve movement and function for everyday life. Participants must receive approval from Lynne Skilton-Hayes to participate in this class by calling 519-824-4120 Ext.52670. May & June classes run 10-11am/July & August classes run 9:30-10:30am.
Activity Details
17140 - January 5, 2018 to April 30, 2018
Friday(s) from 10:00AM to 11:00AM
Monday(s) from 10:00AM to 11:00AM
Wednesday(s) from 10:00AM to 11:00AM
Member fee: $429.00
Non member fee: $516.00
17923 - May 2, 2018 to August 29, 2018
Wednesday(s) from 10:00AM to 11:00AM
Monday(s) from 10:00AM to 11:00AM
Member fee: $328.00
Non member fee: $362.00
Human Flag
This program, taught by a Level 1 gymnastics coach and previous Canadian National Team member, will focus on the fundamentals of gymnastics; a sport that balances power and control to push the body to perform impressive feats. Learn how to apply these skills to perform a human flag. Classes will guide you through human flag progressions and strength conditioning of ranging difficulties. All skill levels are welcome!
Activity Details
Currently not offered
Lunch Time Lift
When it comes to weight training, are you wondering what it is you should be doing to reach your goals? Let our personal trainers guide you every step of the way and show you how to get the results you want. You will learn how to use your time more efficiently, making sure you fit your workout into your lunchtime break. At the end of the program, you will be confident with weight training and have the bonus of several different workouts for your own use in the future.
Activity Details
18814 - May 22, 2018 to June 28, 2018
Tuesday(s) from 12:10PM to 12:50PM
Thursday(s) from 12:10PM to 12:50PM
Fee: $85
Group Functional Circuit
Looking to take your fitness to the next level? Join us for this small group training circuit class designed to push your limits. This workout utilizes our Connexus, small group training system, and is periodized over time (changes are frequent) in order to establish, enhance and elevate your results. You will work as a team to challenge your energy systems and move through all planes of motion. Utilizing slam balls, TRX®, S Drive, Krank cycle, rowers, landmine, kettlebells, battling ropes and bands, you are sure to maximize your results today!
Activity Details
18813 - May 23, 2018 to June 27, 2018
Wednesday(s) from 12:00PM to 1:00PM
Fee: $64
18811 - May 28, 2018 to July 9, 2018
Monday(s) from 4:00PM to 5:00PM

Dates event isn't occuring:

Fee: $64
Group Personal Training Q&A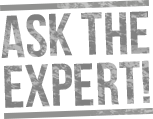 What Participants Have Said...
Be the first to tell us about your experience.