Additional fees are applicable and registration is required for the following Group Personal Training Activities.
Now offering Nutrition Services, click here to view details.
Halloween Fitness Class - Mon. Oct. 30th, 5:30-7:30pm | Studio 3212 | $3 Donation | Space is limited, so you'll want to register early for this Haunted Halloween class that will feature our most popular formats with some of your favourite instructors, if you can recognize them in costume? Door prizes and a free program registration prize will be awarded for best dressed, so come in costume and celebrate in the spirit of Halloween. All proceeds will be donated to the United Way. Please note that NRG classes that normally run 4-9pm will not run this evening to ensure everyone can join this special event. Click here to register now.
Glowga Yoga - Exam Stress Buster Class - Fri. Dec 8/17, 6-7pm | AC 302 | Members FREE, but space is limited, so you'll want to register early to help you reduce your Exam Stress. Bring your own glow-in-the-dark gear and we'll provide Glow Sticks & mats. Members FREE. Click here to register now.
AcroYoga
AquaMovability: Restore & Realign
Group Functional Circuit
Human Flag
Lunch time Lift
Group Personal Training Q&A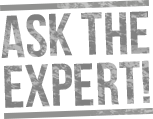 What Participants Have Said...
Be the first to tell us about your experience.