Group Shot
This team was ranked top 5 in the country in the 2019/2020 season
Description
The Artistic Swimming Club (formerly known as Synchronized Swimming) accommodates both competitive and novice level swimmers who wish to compete at the university level in 2 or 3 annual competitions. Experienced artistic swimmers have the opportunity to continue a sport they love at a fun and manageable level. Novice team members have the opportunity to learn a new sport right from the basics. We practice hard but also have loads of fun within our supportive and inclusive community! Practices are typically 3 evenings a week! For additional information please contact artisticswim@uoguelph.ca or refer to our social media pages linked below!
Rosters
*2021/2022 roster not yet determined.
Our Executive Team
President and Safety Officer:

Erin Knight

Treasurer:

Makenna Williams

Communications & Marketing Director:

Grace Ohrling

Merchandiser:

Shaunda Dworatzek

Travel Director:

Adele Arpino

Novice Representative:

Rachel Lall
Fee's
Fee's are typically $500-700 for the whole season (September - February). This includes pool time, league registration, Swim Cap, T-shirt, and partial travel accommodation.
*All club memberships require a prerequisite base athletics membership. Currently enrolled, on-campus students already have this prerequisite membership during the Fall and Winter semesters. For all other community participants and students attending classes in the summer months, a monthly base membership is required for purchase before enrolling into a club*
Practice time/tryouts
Everyone is welcome - there are no official try-outs
Practices: Beginning September 13
Mondays: Red Pool 9pm-11pm
Tuesdays: Optional Dryland Studio 7pm - 10pm
Wednesdays: Dryland 8pm - 9pm, Red Pool 9pm - 11pm
Thursdays: Red Pool 8pm - 10pm
Social media/contact
Links
Synchronized Swimming Q&A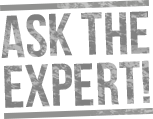 What Participants Have Said...
"I joined the UoG Synchro club my final year of University, with no previous experience in Synchronized swimming. I not only learned an amazing new sport, but I met a whole new amazing group of girls because of it. Every one of the girls helped me learn the new sport as well as include me as though I had been a part of the team for years. I couldn't imagine university without it now."
— Emily Bonwick, Novice Swimmer/Student
I swam with the University of Guelph Synchro club for all four years of school and my Guelph experience wouldn't have been the same without it. I have had experiences I wouldn't have had otherwise and have made friends that will stay with me long after I graduate.
— Emily Vance, Competitive Swimmer/Student
Guelph Gryphons Athletics Centre
50 East Ring Road, Guelph, ON, N1G 4Z8