Update Tuesday, June 2 2020 as a result of the COVID-19 Novel Coronavirus
After careful consideration, we have made the difficult decision to cancel all in-person Fitness & Recreation Programs originally planned to run in June, July and August. As restrictions from the provincial government and public health are communicated, we will provide updates regarding future programming.
Registrations will be automatically cancelled. You do not need to withdraw or cancel your registration.
Any fees already paid will be refunded in full. Payments made by credit card will be automatically refunded to that card. If you paid for a registration with any other form of payment, you will receive an account credit that can be used to pay for future registrations. For more information about recreation program credits and refunds, please email
reghelp@uoguelph.ca
Learn or improve your swimming skills
Attend the same class at the same time each week
Additional fees are applicable and registration is required for the following Aquatic Activities.
An Athletics Base Membership is required to register.
Adult Semi Private Swim Lessons
Participants will increase their awareness of personal safety. Participants will improve their front crawl, as well as develop a back crawl and elementary backstroke.
Activity Details
Currently not offered
Scuba
A weekly lecture will be held 6:15-8pm in the classroom, followed by a 2-hour pool session from 8-10pm. Attendance at the first session is mandatory. Successful completion of a swimming evaluation (first session) is required for continuation in the course (full refund for unsuccessful candidates). Course fees do not include cost of log book, text book, open water orientation, certification, or cost of personal equipment which includes mask, fins, snorkel and weight belt (rental approx. $45.00, purchase approx. $250.00). All participants must complete a medical questionnaire, if they answer YES to any of the questions, they will need a doctor's signature prior to any in-water scuba activities. Questionnaire will be sent to participants the week before the course start date. *Registration ends 1 day prior to start date.
Activity Details
Currently not offered
Triathlon Stroke Improvement
A 120 minute coed class held weekly throughout the semester. Participants will have the opportunity to work on their Freestyle stroke mechanics as well as the fitness component in preparation for their Triathlon season.
Activity Details
Currently not offered
Private Swim Lessons
Designed as 1:1 swim lessons for individuals of all levels and ages, including adults

Specialized teaching based on participants needs during first class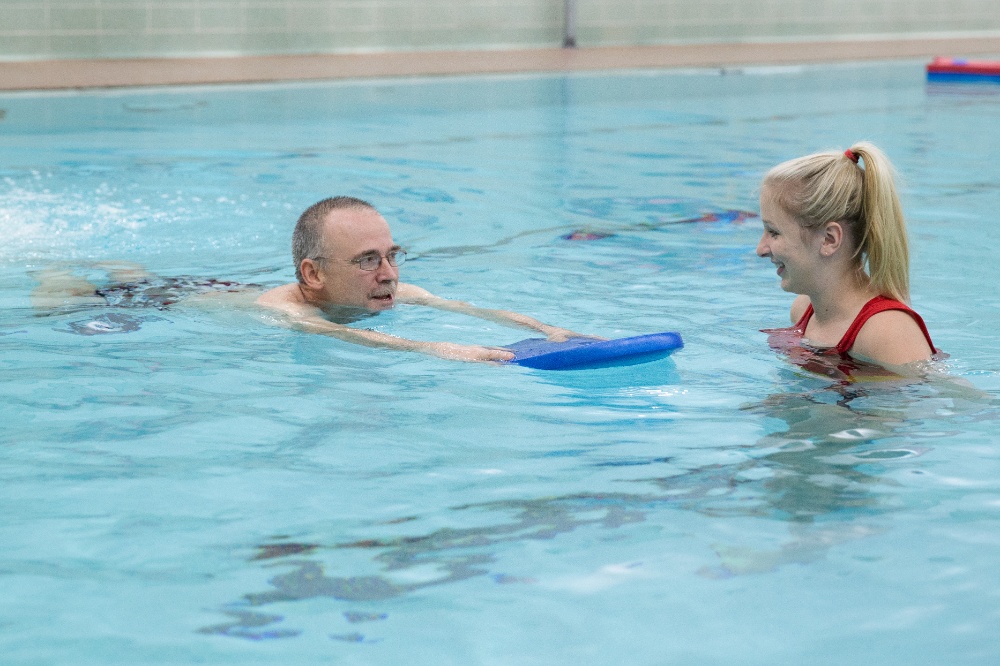 What Participants Have Said...