Description
The Dance Pak is a team of competitively trained dancers that compete yearly against other schools' University Dance Competitions. There are three weekly practices, ranging from 5-12 hours of mandatory practice time. The Dance Pak competes in three competitions per season, all during the month of March, as well as a year-end showcase after the competition season has ended. Our team mainly focuses on contemporary, lyrical and jazz, but members may train in tap and hip-hop. Dance Pak is an amazing way to keep active, get involved with the university community, and make amazing friends! New members must participate in an audition at the beginning of each new year in September.
If you have any questions, please get in touch with the Dance Pak Captains.
We look forward to another very successful year!
Our Executive Team
Presidents
Anysa Meze (Administrative) - 4th Year, BSc, Human Kinetics
Claire Swift (Administrative) - 4th Year, BComm, Marketing Management
Olivia Rodrigues (Choreography) - 4th Year, BAH, Psychology (Minor: Family and Child Studies)
Maddie Steed (Choreography) -4th Year, BA, Criminal Justice and Public Policy (Minor: Sociology)
Fee
Club Fee - $20
Competition fees - $400 - $1000
plus costumes - ~$200
*All clubs memberships require a prerequisite base athletics membership. Currently enrolled, on-campus students already have this prerequisite membership during the Fall and Winter semesters. For all other community participants and students attending classes in the summer months, a monthly base membership is required for purchase before enrolling into a club*
Practice Time
Mandatory Practices:
Monday 9:30 pm - 11:30 pm
Wednesday 8:30 pm - 11:30 pm
Sunday 4:00 pm - 10:00 pm (*NOTE: Dancers will not be dancing all hours*)
Auditions
Auditions take place at the beginning of each new school year, during the month of September. Audition information is posted on our Instagram each year. Fell free to also email Dance Pak Captains for more information!
Contact
Dance Pak Q&A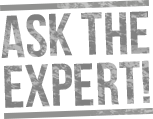 What Participants have said...
Be the first to tell us about your experience.
Guelph Gryphons Athletics Centre
50 East Ring Road, Guelph, ON, N1G 4Z8