Description
The IHSA Equestrian Team is a team from the University of Guelph competing on the Intercollegiate Horse Show Association (IHSA) circuit based out of the United States. We compete in Zone 2, Region 2 of this circuit meaning our competitions are all in upstate New York. We compete against numerous universities and this team is one of the few Canadian teams in the region. The IHSA circuit is spread all over the United States and at the end of the season the top riders from each region have the opportunity to qualify for the zone and then national finals. Horse shows are not run in their usual format as the host university supplies horses and tack. Divisions are available for riders with walk/trot experience to those regularly jumping 3'6' and higher, and judging is based on hunt seat equitation. The IHSA also offers competition in western horsemanship and reining events. There are also opportunities for every level of rider from walk/trot to open levels. Again, the host school provides horses and tack and rides will be determined on a catch riding basis. There are 4 regular season shows also in Upstate New York, with the opportunity to qualify for regional and national competition. Our English Team trains with Amy Noonan, and the Western Team trains with Rick Fleetwood and Robyn Storey of Rick Fleetwood Show Horses, as well as with Chet Martin of Martin Ranch.
Tryouts
Tryouts for both teams are held at the beginning of the school year. Those interested are encouraged to check out www.IHSAinc.com for more information on the circuit and to get in contact with club executives. Tryouts are held at the beginning of every school year in September and are open to all University of Guelph students.
Associated Facilities
Rick Fleetwood Show Horses
Martin Ranch
President(s)
Alyssa Schiller & Emilie Maxwell, English Equestrian Captains and Co-Presidents
Carissa Chrysler, Western Equestrian President and Co-captain
Coach(es)
Amy Noonan, Hunt Seat Coach
Bio: Freelance coach, rider and trainer in South Western Ontario. Amy specializes in hunters and jumpers, but also comes with a very strong background in dressage. Amy coaches the Hunt Seat team out of Angelstone Riding Academy in Guelph, Ontario.
Rick Fleetwood and Robyn Storey, Western Horsemanship Coach
Bio: Rick Fleetwood and Robyn Storey have nearly 50 years of combined experience as professional trainers. They run a very successful Show Horse training facility in Cambridge, Ontario.
Chet Martin, Western Reining Coach
Bio: Chet is passionate about training horses and enjoys working with his students, both horses and humans alike! Chet and his wife Amy are extremely grateful to be able to pursue their dreams together!
Fees
$20 plus events and lesson fees
*All clubs memberships require a prerequisite base athletics membership. Currently enrolled, on-campus students already have this prerequisite membership during the Fall and Winter semesters. For all other community participants and students attending classes in the summer months, a monthly base membership is required for purchase before enrolling into a club*
Meeting Time
Thursdays @ 7:00pm Room 300 - English Equestrian
Contact
English Equestrian: equestriane@uoguelph.ca
Western Equestrian: equestw@uoguelph.ca
Links
Equestrian Q&A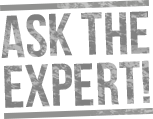 What Participants Have Said...
Be the first to tell us about your experience.