Description
The University of Guelph ringette team is a highly competitive group of athletes, who compete in the University Ringette League and against Ontario university and city teams in AA-level tournaments throughout the year.
We practice on the ice weekly and do off-ice training. We schedule our tournaments carefully to work around midterms and exams, because we know that school is still the most important thing. Tryouts begin in September, so remember to bring your equipment with you when you move back to Guelph!
In 2015/16 we were the 18+ McCarthy Division Provincial Champions.
In 2017/18 we were the bronze medalists in the University Provincial Championships.
In 2018/19 we won Gold in the University Provincial Championships.
In 2019/2020 we were the bronze medalists at the University Challenge Cup
In 2021/2022 we were the silver medalists at the University Provincial Championships.
If you are a current or future University of Guelph student, send an email to ringette@uoguelph.ca so that we can give you some more information and add you to our contact list.
Our Executive Team
Danielle McIntosh (Co-President)
Lauren Eccles (Co-President)
Julia Mezenberg (Executive)
Madison Kennedy (Executive)
Our Coaches
Elysia Ashton (Head Coach)
Steve Thompson (Assistant Coach)
Randy Kiernan (Assistant Coach/Trainer)
Nik Arnott (Goalie Coach)
Fee
*All clubs memberships require a prerequisite base athletics membership. Currently enrolled, on-campus students already have this prerequisite membership during the Fall and Winter semesters. For all other community participants and students attending classes in the summer months, a monthly base membership is required for purchase before enrolling into a club*
Practice Time
Competitive Dryland: Mondays 6pm-7pm
Competitive Practice: Tuesdays 9:30 pm - 10:30 pm
Club Ice: Thursdays 4:00 pm - 5:00 pm
Social Media/Contact
Ringette Q&A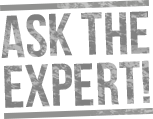 What Participants Have Said...
Be the first to tell us about your experience.
Gryphon Centre
149 Reynolds Walk, Guelph ON, N1G 4Z8