Be the first to share your images and videos
Description
Dragon boat is an invigorating rapidly growing sport where a crew of 22: 20 paddlers, 1 steersperson and 1 drummer in charge of keeping rhythm, race alongside in dragon boats.
The University of Guelph Dragon Boat Club is a place for athletes ranging from beginner to expert paddlers to take part in this fun and exciting sport. We have a highly committed-competitive program and a low commitment recreational program; everyone is encouraged to try out for competitive, but we also want our rec program to grow so feel free to take it easy. Practices are held weekly to prep for races against other universities and teams in the summer (May - August). We have been Nationally ranked (gold and silver at Nationals) and want to get back on the podium. But don't let that scare you, come out meet the team and try something new, or not so new, and de-stress a bit from hectic uni-life. Whether you're a novice or an expert, engineer or aggie, everyone is welcome.
Please join the Facebook group University of Guelph Dragon Boat or email us for updates.
President
Sophia Hou
Vice-President
Jess Stiles
Head Coach
Mitchell Jordan
Wet Coach
Audra Nicholson
Oliver Bullingham
Dry Coach
Katrina Kraemer
Michael Campbell
Social Media Manager
Ravi Patel
Fee
Fall Semester - $50
Winter Semester Recreational - $50
Winter + Summer Semester Competitive - TBD
*All clubs memberships require a prerequisite base athletics membership. Currently enrolled, on-campus students already have this prerequisite membership during the Fall and Winter semesters. For all other community participants and students attending classes in the summer months, a monthly base membership is required for purchase before enrolling in a club*
Practice Time
On-water Boat Practices (September to Mid-October) - includes carpool to and from Guelph Lake, and 60 minutes of water practice
Club members will be scheduled based on their availability to at least one on-water practice per week during the September to Mid-October period. On-water practices occur at the following times:

Mondays 6:00 AM - 8:00 AM
Tuesdays 6:00 PM - 8:00 PM
Wednesdays 6:00 PM - 8:00 PM
Thursdays 6:00 PM - 8:00 PM
Fridays 6:00 AM - 8:00 AM
Paddle Ergometer (P-ERG) Practices (Mid-October to April)
Club members can sign up based on their availability to at least one P-ERG Practice session per week during the Mid-October to Early-December period. The P-ERG is essentially a rowing ERG with a paddle attachment so that dragon boat style paddling can be practised. The P-ERG is a great tool to practice dragon boat technique during the winter months when its too cold to go out on the water!

Sessions are 2 hours long and include time on the P-ERG, floor workouts, and mobility and stretching activities
Dry Land Workouts
Dry land workouts are a great way to meet other club members while staying active. Come sweat with our dry coaches with a great HIIT workout!


Tuesday 7:00 AM - 8:00 AM (AC 3214)
Tuesday 7:00 PM - 8:00 PM (AC 3214)
Friday 7:00 AM - 8:00 AM (AC 3214)
Poolside Paddling Practices (January - April )
Poolside paddling practices are 60 minutes in length and take place in the Red Pool at the Athletic Center on campus. Practices involve paddling at poolside on seat adapters!

Recreational

Tuesday 9:30 PM
Wednesday 9:00 PM

Competitive

Tuesday OR Wednesday slot listed above
Friday 7:00 AM
Note: The University of Guelph Dragon Boat Club provides paddles and life jackets for on-water practices and paddles and seat adapters for poolside paddling practices!
Contact
Links
Dragon Boat Q&A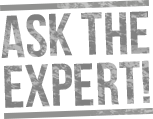 Be the first to tell us about your experience.