Be the first to share your images and videos
Description
Dragon boat is an invigorating rapidly growing sport where a crew of 22: 20 paddlers, 1 steersperson and 1 drummer in charge of keeping rhythm, race alongside in dragon boats. The University of Guelph Dragon Boat Club is a place for athletes ranging from beginner to expert paddlers to take part in this fun and exciting sport. We have a highly committed-competitive program and a low commitment recreational program; everyone is encouraged to try out for competitive, but we also want our rec program to grow so feel free to take it easy. Practices are held weekly to prep for races against other universities and teams in May and June. This summer we became national silver medalists, and next summer we hope to do just as well (if not better) at the University World Championships. But don't let that scare you, come out meet the team and try something new, or not so new, and de-stress a bit from hectic uni-life. Whether you're a novice or an expert, engineer or aggie, everyone is welcome.
Please join the Facebook group University of Guelph Dragon Boat or email us for updates.
President(s)
Coach(es)
Fee
$50 base + $200 for competitive members; covers F15, W16, S16
*All clubs memberships require a prerequisite base athletics membership. Currently enrolled, on-campus students already have this prerequisite membership during the Fall and Winter semesters. For all other community participants and students attending classes in the summer months, a monthly base membership is required for purchase before enrolling into a club*
Practice Time
Tuesdays 9:30 pm - 10:30 pm
Wednesdays 9:00 pm - 10:00 pm
Fridays 6:45 am - 7:45 am
Contact
Links
Dragon Boat Q&A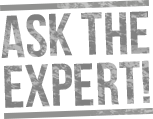 Be the first to tell us about your experience.