Team Details
Weekend update
Week 2
Week 2 brought the Gryphon's Softball team some great challenges. Spirits are high though after tough competition and tight losses against Western and the University of Windsor, including a dramatic extra innings affair on Saturday.
Week 3 brings a critical road trip to Brock and McMaster as the Gryphons strive to make the playoffs this year.
Follow us on the Game Changer App (Click Here) for live updates, streaming video and play by play.
Jade Gordon crushes the ball vs. Ottawa. The second year, third baseman went 8 for 10 this weekend with 4 doubles.
Week 1 Update
Our 2023 Gryphon's are off to a great start posting a 3-1 record in the opening weekend already improving on last year's win/loss record. The weekend opened with a dominating effort against Carleton and finished with a split against Ottawa with the dramatic loss coming in extra innings after coming back from a 6 run deficit in the 6th inning.
The Gryphons will host Western in their home opener this Friday Night at 7PM followed by a double header Saturday at 2PM vs Windsor. Both series to be played at the main diamond.
2023 Roster
Fees
$350 per season - ***subject to change
***Team fees vary based on the number of girls on the team and the season's schedule. All clubs memberships require a pre-requisite base athletics membership. Currently enrolled, on-campus students already have this prerequisite membership during the Fall and Winter semesters. For all other community participants and students attending classes in the summer months, a monthly base membership is required for purchase before enrolling into a club
Practice Time
Practice times for the 2023 season have not yet been set but are typically Tuesday, Wednesday or Thursday from 6-8pm on the Main Diamond
Sponsors Wanted!
Gryphon's Softball is a self funded club. We would not be able to operate without the generous support of our sponsors and fans. Please contact us to explore opportunities for corporate sponsorship. Individuals can also support us through the Adopt a Gryphon Program.
Contact Us
If you have any questions, please contact us at softball@uoguelph.ca
You can also contact our coaches directly via cell phone
Head Coach: Derrick Nowe (519)573-8711
Assistant Coach: Steve Blenkhorn (519)572-8411
Assistant Coach: Phil Panchaud (519)500-3041
Assistant Coach: Julie Straus (519)502-2866
Assistant Coach: Jade Nowe (517)358-1689
Team Social media pages can be contacted:
Links
Women's Fastpitch Q&A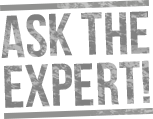 What Participants Have Said...
Be the first to tell us about your experience.