Fitness & Yoga Certifications
Personal Trainer Mentorship Program - You've completed the Personal Trainer Certification course...now you need to prepare for the theory and practical exam. This Membership will give you hands-on experience and practice hours which are required to complete the certification process. When you job shadow our personal trainers, you will see what a session entails, from start to finish. This Membership entitles you to a 20 visit punch pass which is valid for 4 months from the time of purchase. Please note that non-member practice clients will be required to purchase a Daily Access Pass. Approval is required to purchase this Membership, please contact Lynne Skilton-Hayes at 519-824-4120 ext. 52670 for approval.
Registration is now open for Fall/Winter Certification courses.
Additional fees are applicable and registration is required for the following Certifications.
Fitness and Yoga Certificates Q&A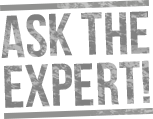 AQX Aqua Instructor Training Certification
Advanced Classical Yoga Teaching Certification
Cycle Instructor Certification
Fitness Instructor Certification
Fitness Instructor Certification Mentorship
Personal Trainer Certification
Weight Trainer Supervisor Certification
Yoga Teaching Certification
What participants have said...
Be the first to tell us about your experience.