Description
Water polo is a team sport requiring strength, endurance and tenacity. Ball handling skills and exceptional swimming ability are especially important with the mobile, fast paced style of the game played. Each team consists of seven players in the pool at one time; six swimmers and one goalkeeper. Players tread water the entire game and cannot touch the bottom or sides of the pool. With the exception of the goalkeeper they may handle the ball with only one hand. This club welcomes competitive and non- competitive players, and our skill levels vary from the very experienced, to the brand new. We play in a number of exhibition games throughout the season as well as travel to various tournaments. Please do not hesitate to contact us for further information.
President(s)
Paige Alliston
Nicole Carson
Harmonie Standen
Coach(es)
Fee
$50 / semester
$80 for Fall and Winter
*All clubs memberships require a prerequisite base athletics membership. Currently enrolled, on-campus students already have this prerequisite membership during the Fall and Winter semesters. For all other community participants and students attending classes in the summer months, a monthly base membership is required for purchase before enrolling into a club*
Practice Time
Monday's 8-9:30 pm
Friday's 8-9:30 pm
Dry-Land Thursday's 7-8am
Contact
Email: h2opolo@uoguelph.ca
Links
Check out our Facebook page here:
https://www.facebook.com/University-of-Guelph-Water-Polo-Club-1114454741988871/
Water Polo Q&A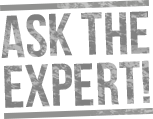 What Participants Have Said...
If you love swimming and playing with a team, water polo is great exercise and fun. The University of Guelph Water Polo Club is super inclusive and I love how it helps players of all levels learn and work together.
— Galen Fick, Long-time member of the U of G Water Polo Club
I have been a member of the Guelph water polo team since 2010. This club provides the opportunity to learn new skills, regardless of your skill level, to meet a bunch of really great people, and to become a part of awesome community. We have been lucky enough to travel to other cities to participate in tournaments, and to practice scrimmaging against other local teams. Coaches and other members are always very helpful and supportive. Overall, I can honestly say playing water polo for Guelph has been an amazing experience.
— Nicole Wajmer, BCs, MSc and avid water polo enthusiast
Guelph Gryphons Athletics Centre
50 East Ring Road, Guelph, ON, N1G 4Z8