Gryphons Performance Academy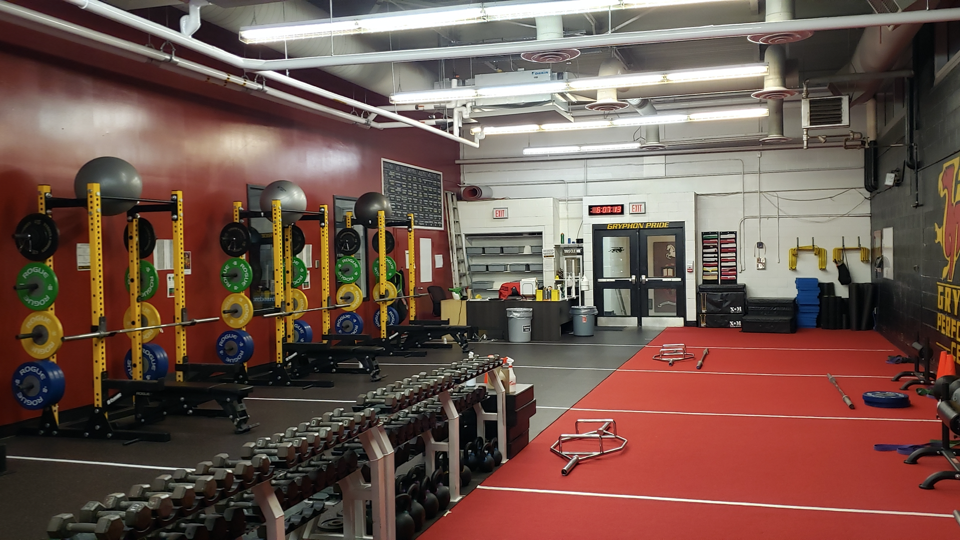 Schedule
Click the Activity # below to view and register for the events in a new window.
Ages: 12-18
Multi-Sport Sessions
| 12 Weeks | Date | Activity # | Time | Birth Year | Fee |
| --- | --- | --- | --- | --- | --- |
| Multi-Sport Tuesdays & Thursday | June 6th-August 24th, 2017 | 17192 | 7:00-8:15pm | 1999-2005 | $359 |
| Guelph Youth Basketball-Mondays | June 5th-August 28th, 2017 | 17228 | 7:00-8:15pm | 1998-2005 | $120 |
Football Sessions
8 Weeks
Date
Activity #
Time
Birth Year
Fee

Sundays

AND

Tuesday OR Wednesday

June 11th – August 2nd, 2017
17256
4:00pm-5:30pm
1999-2005
$239
Sundays
June 11th – July 30th, 2017
17255
4:00pm-5:30pm
1999-2005
$129
Team Sessions
Custom team sessions are available for all sports! Please contact Josh Ford, Head Strength & Conditioning Coach for details. joshford@uoguelph.ca
Facilities

The Gryphon Performance Centre opened in January 2017 in the W.F. Mitchell Centre. The 3000 sq. ft. facility is home to the Gryphon Basketball, Volleyball, Hockey, Soccer, Swimming, and Women's Rugby teams. The space boasts a generous turf area for indoor speed, agility and plyometric development as well as 7 full outfitted half racks with Rogue barbells and bumper plates. A full complement of dumbbell's, medicine balls, jump boxes, hurdles, bands, agility ladders and testing equipment are also available. All Multi-Sport and Team Sessions take place in the Gryphon Performance Centre unless otherwise stated.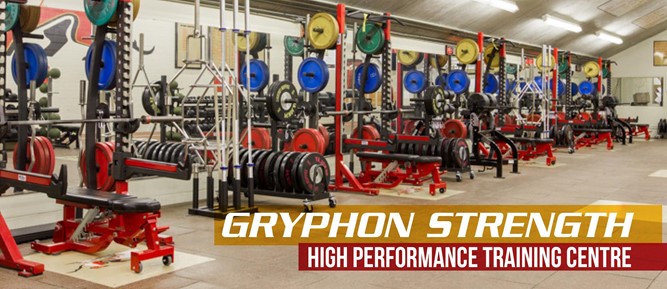 Located at Alumni Stadium, the Alumni Performance Centre is the primary training facility for the Gryphon Football and Track & Field and Men's Rugby teams. The 4000 sq. ft. space is outfitted with 6 half racks each with an Olympic weightlifting platform, a variety of barbells and trap bars, Pendlay bumper plates, dumbbell's from 5lb-140lb, medicine balls, TRX, bands etc. There is also a number of accessory machines such as glute h a 2 lane indoor track with crash mats for speed development work. All Football Sessions take place in the Alumni Performance Centre unless otherwise stated.
Meet Our Strength Coaches
Mac James
Lead Coach Gryphons Performance Academy
Mac is in his second season with the Gryphons Strength and Conditioning team as the Assistant Strength and Conditioning Coach and Lead Coach for the Gryphons Performance Academy.

Mac comes to Guelph with experience across many sports as a coach, trainer, and athlete. While studying at University of Guelph-Humber working towards a BASc. Kinesiology and a Diploma in Fitness and Health, Mac discovered a passion for athletic development. This led to various strength and conditioning internships and jobs in the private sector learning from some of the top coaches in the industry. Mac currently has helped athletes of all levels from youth, high school, OHL, CIS, CCAA, NCAA, national and professional level.

Mac has played basketball his entire life, finishing his competitive career playing for the Humber Hawks (OCAA), where he was a part of a Provincial Gold and National Bronze winning team. Mac holds the NSCA-CSCS (Certified Strength & Conditioning Specialist) certification.
Josh Ford
Head Strength & Conditioning Coach
Josh received a Specialized Honours Degree in Kinesiology & Health Science from York University where he worked as a Student-Assistant S&C Coach. During this time he sought out opportunities to learn from the best which led him to an internship at Mike Boyle Strength and Conditioning outside of Boston and a mentorship with Todd Wright with the University of Texas Men's Basketball program. From there he worked as a strength coach with the Stouffville Spirit Junior Hockey Club, was part of an OFSAA Championship with the Eastern Commerce Collegiate Saints Basketball program and spent a season and a half with Ryerson Men's Basketball. Josh has also served as a Strength Coach for Canada Basketball's Men's Programs for the past 5 years.

More recently Josh spent time in the NCAA making a stop at the University of Evansville before moving on to become Assistant Director of Basketball Performance at the University of Maryland. There he was fortunate to win an ACC Championship and go to an Elite 8 with the Women's Basketball program. Prior to joining the Gryphons Josh spent a year with the McMaster Marauders working with the Volleyball and Basketball teams.

Josh holds the following certifications: CSCS from the National Strength & Conditioning Association, Precision Nutrition Level 1 Coach, FMS Level 1, Bioforce Certified Conditioning Coach.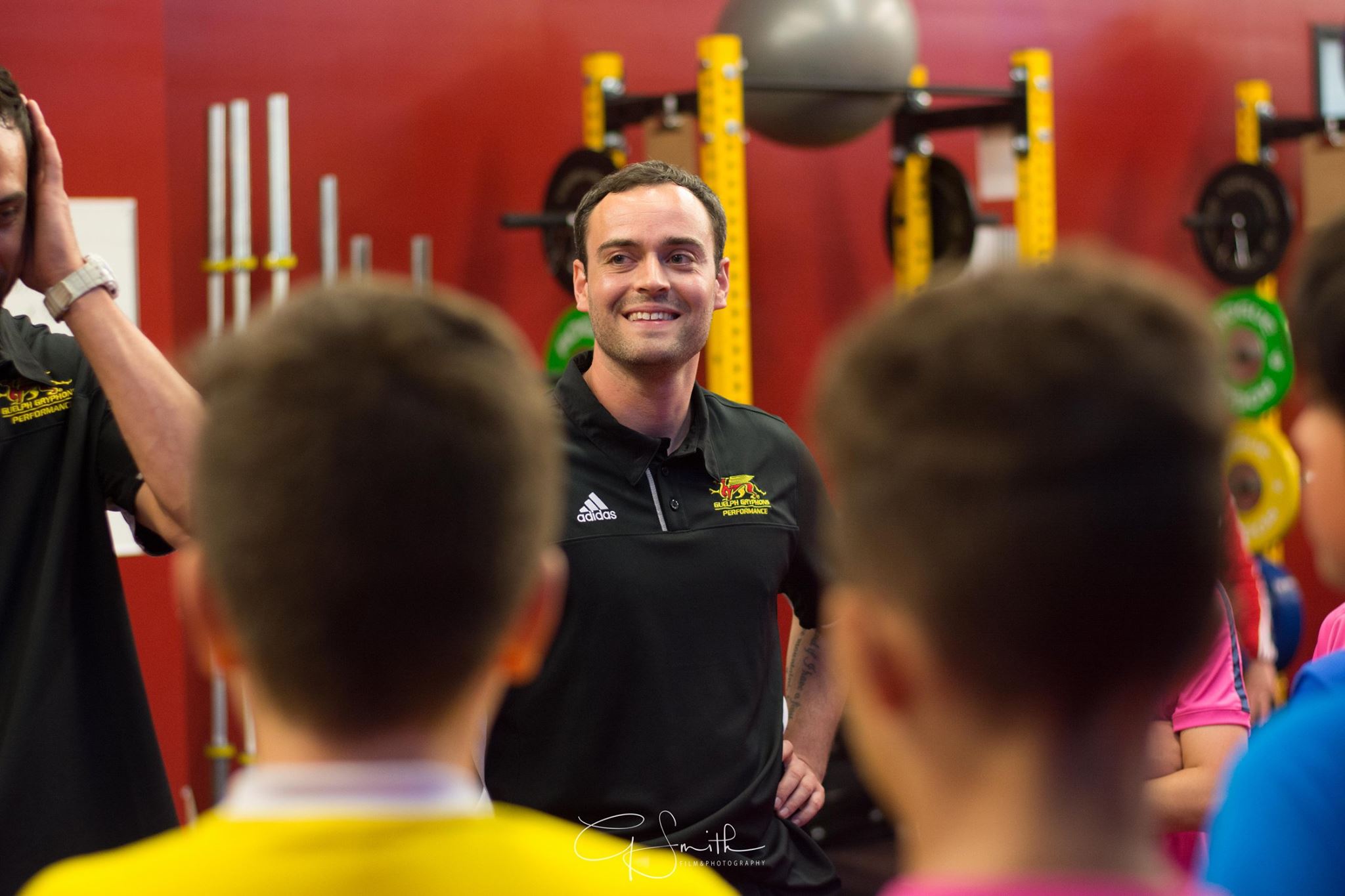 Be the first to tell us about your experience.