The Gryphon NRG Pass includes access to the new Fitness Centre and all classes included within the below NRG Class Schedule - attend unlimited classes, anytime! This schedule is subject to change due to holidays or special circumstances. Please refer to below NRG Class Calendar for all removal/updates. Below calendar can be filtered by morning, afternoon, evening, or ALL Classes (by default it will filter to the current week and time of day).
Yin Yoga
Vinyasa Yoga
Meditation
Desk Jockey Yoga - STAFF ONLY
Classical Yoga
Total Body Pilates
Power Yoga
Restorative Yoga
TRX® Yoga
Functional FLEXibility Yoga
Pilates
Body Sculpt Pilates - WOMEN'S ONLY
Roll N' Release Yoga
Registration Required - Glowga Yoga Class
Pilates & Yoga Classes Q&A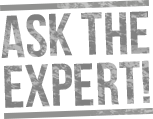 What Participants Have Said
Be the first to tell us about your experience.