The Gryphon NRG Pass includes access to the new Fitness Centre and all classes included within the below NRG Class Schedule - attend unlimited classes, anytime! This schedule is subject to change due to holidays or special circumstances. Please refer to below NRG Class Calendar for all removal/updates. Below calendar can be filtered by morning, afternoon, evening, or ALL Classes (by default it will filter to the current week and time of day).
Power Pilates - WOMEN'S ONLY
Yoga Jam
Body Sculpt Pilates WOMEN'S ONLY
Hatha Yoga
Sunrise Salutation Yoga
Registration Required - Glowga Yoga Class
Balanced Body
Vinyasa Flow Yoga
Power Yoga
Vinyasa Yoga
Meditation
Desk Jockey Yoga - STAFF ONLY
Classical Yoga
Total Body Pilates
Yin Yoga
Restorative Yoga
TRX® Yoga
Functional FLEXibility Yoga
Pilates
Body Sculpt Pilates - WOMEN'S ONLY
Roll N' Release Yoga
Pilates & Yoga Classes Q&A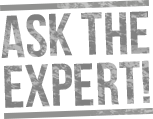 What Participants Have Said
Be the first to tell us about your experience.