The Spring Session 2019 Starts on May 1, 2019.
Registration for Summer Session 2019 is still open through June.
This Beach Volleyball League offers a Open 2's division that plays 14 regular season games and a single elimination playoff bracket on Wednesday nights. Teams are guaranteed one playoff game.
Follow these steps to sign up for Open 2's Beach Volleyball:
Beach Volleyball Community League Q&A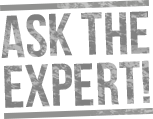 What Participants Have Said...
Be the first to tell us about your experience.
Beach Volleyball Courts
155 South Ring Road East, Guelph ON, N1G 2W1