Attend the same class at the same time each week. Additional fees are applicable and registration is required for the following Martial Arts Activities.


Aikido
This Japanese discipline is intended to utilize the force of an attack including exercises with ken (sword) and jo (stick), but the main emphasis is on unarmed defense against unarmed/armed attack. The World Aikido Federation through the Canadian Aikido Federation certifies all ranks awarded at Guelph. Thus, participants can continue practicing throughout U.S., Europe, & Asia.
Activity Details
Currently not offered
Jiu-Jitsu
Jiu-Jitsu is a martial art focusing on grappling including throws, joint locks, and compression techniques. This discipline emphasizes technique and leverage over strength making it an effective means of self-defense for smaller individuals fending off larger aggressors. Classes consist of a warm-up, technical lessons, and practice in roughly equal amounts. No previous martial arts or athletic experience is required; beginners are welcome!
Activity Details
Currently not offered
Karate
This Japanese discipline is intended to build physical and emotional strength, develop character, and provide an effective method for self-defense. Participants in this course will receive instruction in the traditional art of Gojukai Karate. Course fee includes the cost of a membership in Gojukai Canada. Participants will need to either bring or purchase a Gi (karate suit).
Activity Details
Currently not offered
Kendo
Kendo, also widely known as Kumdo (in Korea) stands for 'The way of Sword'. This form of martial art emphasizes the mind, body, and ki (the inner energy) and utilizes them in harmony to train the way of swords. Beginners are expected to purchase & train with a bamboo sword (Shinai) and become familiarized with Bogu (Kendo Armour) and actively train in sparring & advanced techniques. The Shinai can be purchased at Client Services for $40.00.
Activity Details
Currently not offered
Muay Thai
This national sport of Thailand is a full contact ring sport in which competitors use fists, feet, elbows & knees to strike their opponents. Training is conducted in a safe & inclusive manner, providing challenges for all ability levels. Participants should be in good physical condition & must have their own hand wraps and mouth guard, with both being available to purchase at Client Services.
Activity Details
Currently not offered
Tae Kwon Do
This Korean art of hand and foot fighting dates back many centuries. Noted for dynamic kicking combinations, Tae Kwon Do training is a method of achieving mental discipline, self-defense, and physical fitness. With emphasis on speed and accuracy rather than physical strength, both men and women of any age can effectively utilize this discipline. Skills introduced include blocks, punches & kicks and understanding of the philosophy on which the art is founded. This course accommodates all skill levels. Grading opportunities are offered at the end of each semester.
Activity Details
Currently not offered
Martial Arts Q&A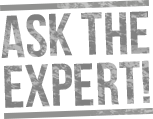 What participants have said...
Be the first to tell us about your experience.