Be the first to share your images and videos
Description
The UofG Competitive Hip Hop Team, also known as Atcha Crew, is now in it's sixth year of existence. The group performs at on campus events, fundraisers and competes at university dance competitions throughout the school year. This past year the team competed at Ontario Universities Competition for Hip Hop (OUCH), Bring Your Own Beat Post Secondary Competition, and The Academy of Hip-Hop. The team practices 2-3 times a week. For the competitive team, previous hip hop experience is recommended.
Gryph Steps is the recreational branch of our hip-hop club. The team has previously competed at Terpsichore Dance Competition in Guelph. This team practices once a week and competes in one competition per school year.
Auditions for both the competitive and recreational teams will be held at the same time.
Auditions
Tuesday September 19 @ 8:00 pm in Room 173
Wednesday September 20 @ 8:00 pm in Room 3314
President(s)
Brandon (Vic) Somma
Megan Ostryhon
Ida Ordas
Fee
$25 per season for Competitive Club
$5 per season for Recreational Club
*All clubs memberships require a prerequisite base athletics membership. Currently enrolled, on-campus students already have this prerequisite membership during the Fall and Winter semesters. For all other community participants and students attending classes in the summer months, a monthly base membership is required for purchase before enrolling into a club*
Practice Time
Tuesday 8:00 pm - 12:00 am (Atcha Crew)
Wednesday 8:30 pm - 12:00 am (Atcha Crew)
Wednesday 9:30 pm - 12:00 am (GryphSteps)
Contact
Links
Hip Hop Q&A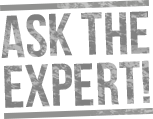 What Participants Have Said...
Be the first to tell us about your experience.
Guelph Gryphons Athletics Centre
50 East Ring Road, Guelph, ON, N1G 4Z8