Description
The badminton club provides an opportunity for players of all skill levels to enjoy the sport of badminton and also to meet new friends who share the same passion. We host monthly in-club tournaments as well as regular drop-in plays. Birdies and nets are provided, however players must bring their own racket or rent it from the AC for $3. Our club runs every Tuesday and Thursday from 8 to 10:30 pm in the West Gym.

Every winter semester we hold an open tournament. It will be organized to provide challenging and healthy competitions between badminton players across Ontario. Please e-mail us for more information.
We also have a OUA eligible team which started in 2014, please visit our Facebook page to see when tryouts are held.
President
Fee
$10/semester
$15/year (Fall and Winter terms)
*All clubs memberships require a prerequisite base athletics membership. Currently enrolled, on-campus students already have this prerequisite membership during the Fall and Winter semesters. For all other community participants and students attending classes in the summer months, a monthly base membership is required for purchase before enrolling into a club.*
Club Time
Tuesdays: West Gym 8:00pm - 10:30pm
Thursday: West Gym 8:00pm - 10:30pm
Contact
Links
Badminton Q & A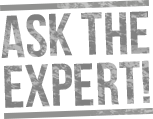 What Participants Have Said
Be the first to tell us about your experience.
Guelph Gryphons Athletics Centre
50 East Ring Road, Guelph, ON, N1G 4Z8