Description
University of Guelph has 2 Cheerleading teams All Girl and Co-Ed, both teams are highly competitive
Commitment is a must as the team trains 2 to 3 times a week, and attends 3-4 competitions throughout the year within Canada and the US. The team cheers at all home football games and will attend some away games as well. Previous Cheer, Dance and Gymnastics background is an asset.

TRYOUTS!!!
When: Sunday, May 26th (time TBA)
Where: Guelph Saultos Gymnastics (377 College Ave W, Guelph, ON N1G 4T4)
President
Coach
Head Coach: Cari-Ann Young
Fee
*All clubs memberships require a prerequisite base athletics membership. Currently enrolled, on-campus students already have this prerequisite membership during the Fall and Winter semesters. For all other community participants and students attending classes in the summer months, a monthly base membership is required for purchase before enrolling into a club.*
Contact
For more information on tryouts please contact the Head Coach cheer@uoguelph.ca
Links
Cheerleading Q&A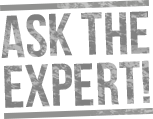 What Participants Have Said...
Be the first to tell us about your experience.