Description
THE UGAA ROCK CLIMBING CENTRE IS CURRENTLY CLOSED FOR THE SUMMER AS WE UNDERGO CONSTRUCTION TO COMPLETE A BOULDERING CAVE.
THE WALL WILL RE-OPEN IN SEPTEMBER 2017.
The University of Guelph Climbing Club (UGCC) is open to climbers of all abilities. If you've never climbed before or if you've been climbing for years, there is something for you. Our staff can teach you everything you need to know to climb safely and well. Come visit us at the brand new Climbing Wall in the Guelph Gryphons Athletics Centre. We hope to see you in the climbing gym, you'll be scaling walls before you know it!
President(s)
Alex Léveillé and Liam Paddock
Fee
$30 for Winter 2017– all gear included
UPDATE: Due to our new registration system,

we can no longer offer the walk-in "First time is free" pass

.

Instead the UGCC membership now has a 10 day trial period. If you decide it is not for you, a refund can be honoured by Client Services within the first 10 days.

Membership can be purchased at Client Services or from one of the online options below.



*All clubs memberships require a prerequisite base athletics membership. Currently enrolled, on-campus students already have this prerequisite membership during the Fall and Winter semesters. For all other community participants and students attending classes in the summer months, a monthly base membership is required for purchase before enrolling into a club.*
Practice Time
Weekdays (Mon-Fri) 1:30pm - 10pm
Contact
Links
Climbing Q&A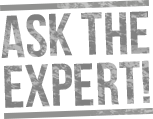 What Participants Have Said...
Be the first to tell us about your experience.