Dance Programs
We offer a variety of styles of dance that include beginner to advanced options to fit your skill level during the fall and winter semesters.
Be sure to attend our Dance Recitals at the end of the Fall & Winter semester as we showcase our instructional Dancers. For more details, visit our Events page. Watch videos from our previous Winter Dance Recital here.
Winter Registration is now open! Program details viewable below.
Summer Registration will open Feb 5, 2024 @ 6:30am. Program details will be available early January.
Below Activities require registration & fees apply.
Acro & Conditioning - Anela D
Ballet Intermediate/Advanced - Robyn
Contemporary Advanced - Aspen G
Contemporary Beginner/Intermediate - Karley O
Dance Intensive - Open House
Hip Hop Intermediate/Advanced - Jade F
Jazz Advanced - Olivia B
Jazz Beginner/Intermediate - Lizzie D
Seductive - Robyn
Sultry Salsa - Amanda
Tap Intermediate/Advanced - Arianna P
Jazz
Improve overall technique with focus on fine tuning skills such as jetés and pirouettes.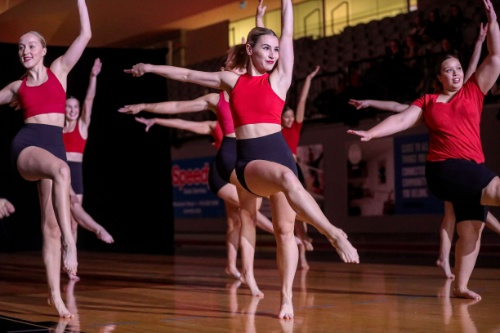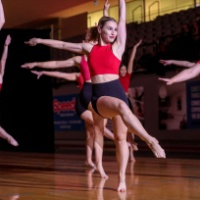 Jazz
Improve overall technique with focus on fine tuning skills such as jetés and pirouettes.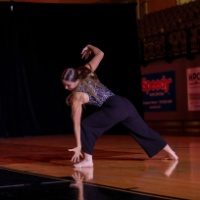 Contemporary
Focus will be placed on lyrical/contemporary and open movement pieces.
Hip Hop Dance
This class will focus on hip hop choreography and footwork. Come join us for this high-energy class.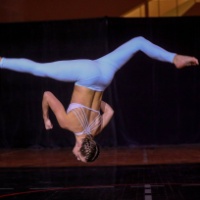 Acro
Experienced acrobatic dancers will work on conditioning while mastering Acrobatic dance foundations. Dancers must be able to complete a front and back walkover prior to registering for this class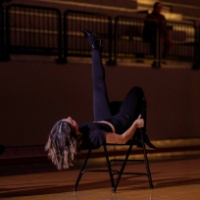 Seductive Dance
Seductive Dance will not only provide you with a great workout but also allow you to feel comfortable and confident as you learn the intricacies of how to dance seductively.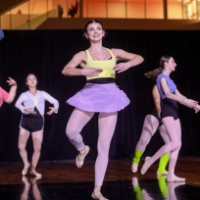 Ballet
This class will focus on technique and choreography will focus on technical movement and proper position.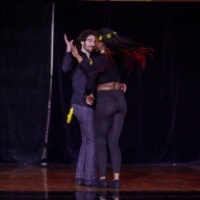 Salsa
Brush up on your beginner salsa foundations or start your salsa journey with this class that breaks down basic salsa footwork and styling without the need of a partner.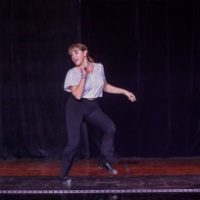 Tap
We know you want to get in touch with your inner Gene Kelly or Fred Astaire, so join us for this fun class format! Previous tap experience is required & tap shoes are mandatory.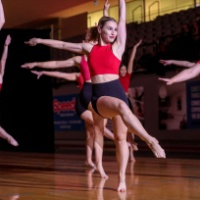 Jazz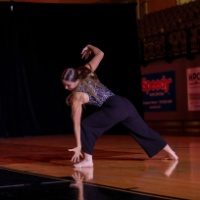 Contemporary
Hip Hop Dance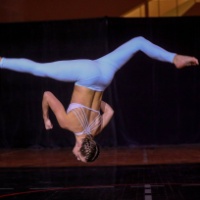 Acro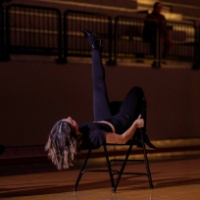 Seductive Dance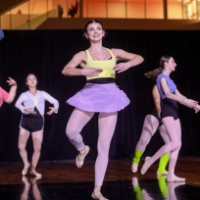 Ballet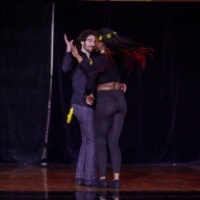 Salsa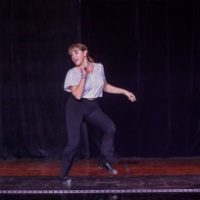 Tap
Fall 2023 Dance Dress Rehearsal Schedule

Routine

Dancers

Instructor

Rehearsal Time

Troublemaker
Hayley Steinberg
1pm
Ain't that a Kick
Kaitlin Randall
1:10pm
Danica
1:20pm
When the Party's Over
Thea
1:30pm
I Remember Everything
Bela, Quinn
1:40pm
Everything You Are
Maria D
1:50pm
To Be Loved
Victoria Fiorini
2pm
Way Up
Kaitlyn, Melissa, Alyssa Demelo
2:10pm
Abby, Madeline
2:20pm
Frequency of Love
Jamie
2:30pm
Dreamer
Melyssa, Julia, Rebecca
2:40pm
Break
2:50-3:10pm
How it Ends
Advanced Acro
Anela
3:10pm
Cold Hearted
Advanced Jazz
Liv
3:20pm
Everywhere, Everything
Beg/Int Contemp
Karley
3:30pm
Elephants
Advanced Contemp 1
Aspen
3:40pm
Always
Advanced Contemp 11
Aspen
3:50pm
Salsa with Sass
Salsa
Amanda
4pm
Facts
Int/Adv Hip Hop
Jade
4:10pm
I Was Made for Loving You
Beg/Int Jazz
Lizzie
4:20pm
Dirty Cowboys
Seductive
Robyn
4:30pm
Instructor Dance
4:40pm
Working Day and Night
Int/Adv Tap
Arianna
4:50pm
Fall 2023 Dance Recital Schedule

Number

Dancers

Title

Style

1
Inter/Adv Tap
Working Day & Night
Tap
2
Hayley
Toublemaker
Tap
3
Melyssa, Julia, Rebecca
Dreamer
Contemporary
4
Beg/Inter Jazz
I Was Made for Loving You
Jazz
5
Kaitlin
Ain't that a Kick
Jazz
6
Danica
Grand Piano
Contemporary
7
Advanced Jazz
Cold Hearted
Jazz
8
Thea
When the Party's Over
Contemporary
9
Seductive
Dirty Cowboys
Seductive
10
Bela, Quinn
I Remember Everything
Contemporary
11
Advanced Contemporary II
Always
Contemporary

Intermission

12
Inter/Adv Hip Hop
Facts
Hip Hop
13
Victoria
To be Loved
Contemporary
14
Abby, Madeline
The Grudge
Contemporary
15
Salsa
Salsa with Sass
Salsa
16
Inter/Adv Acro
How it Ends
Acro
17
Beg/Inter Contemporary
Everywhere, Everything
Contemporary
18
Kaitlyn, Melissa, Alyssa
Way Up
Hip Hop
19
Jamie
Frequency of Love
Contemporary
20
Advanced Contemporary I
Elephants
Contemporary