Description
The competitive Ultimate Frisbee team participates in a variety of tournaments both provincially and nationally. The team emphasizes a competitive atmosphere while preparing for the showdown at the Canadian University Ultimate Championships where the Men's and Women's teams get to show what they are made of. Competition not your thing? Play for the Ultimate club, come toss with us and learn some new skills. The Ultimate Club travels to Co-Ed tournaments across Ontario with a spectrum of skill levels.
Tryouts
Tryouts generally take place during the first and second weeks of school. Please email us for tryout details (or how you can get involved if you've missed tryouts).
Monday to Thursday, 4:30-6:30pm
First Meeting: Tuesday, September 9th on the Field Hockey Pitch
President(s)
Coach(es)
Fee
*All clubs memberships require a prerequisite base athletics membership. Currently enrolled, on-campus students already have this prerequisite membership during the Fall and Winter semesters. For all other community participants and students attending classes in the summer months, a monthly base membership is required for purchase before enrolling into a club*
Practice Time
Contact
Links
Ultimate Frisbee Q&A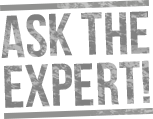 What Participants Have Said...
Be the first to tell us about your experience.