Gryphon Activity Camps
Fun, creative, engaging, time outdoors, active play, self-development and friendship building - Gryphon summer camps has it all, right on the University of Guelph campus! We're offering tons of camps to choose from for ages 5-16.
Gryphon Summer Camp registration opens Monday, March 7 at 6:30am! See links below for more details and start building your camp 'Wish List' today on our registration system 'Connect'.
Gryphon Activity Camps
Our Gryphon Activity Camps has a camp program for all ages. We provide specific programs that are age appropriate and skill appropriate. All of our camps have general activities along with fun skill development. Gryphon Activity Camps has a camp program for all campers ages 5-16.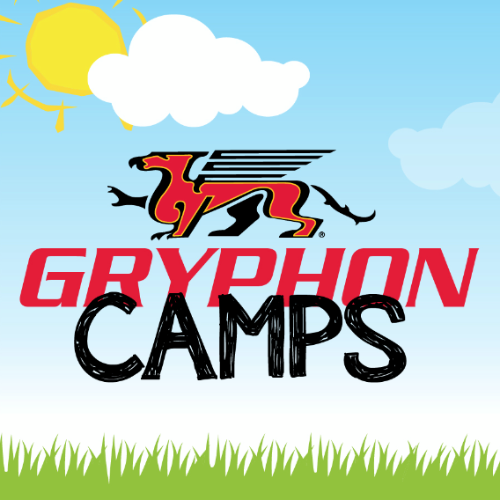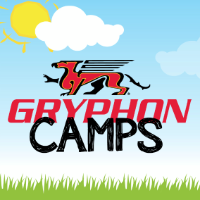 Gryphon Activity Camps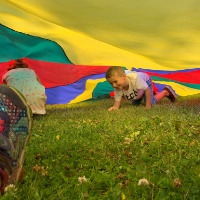 Junior Activity Camp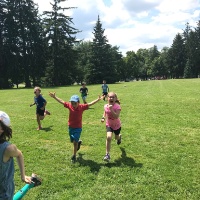 Intermediate Activity Camp
le Camp Français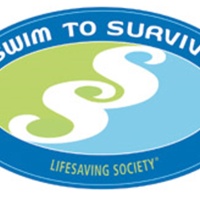 *NEW* Swim 2 Survive
*NEW* Arboretum Gryphon Camp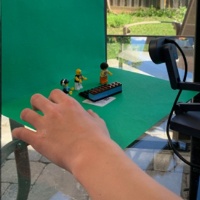 Animation & Film Making Camps
Senior Activity Camps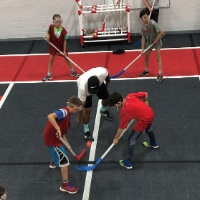 Gryphon Sport Extravaganza
G.R.O.W.T.H. Program
B.E.A.T. Program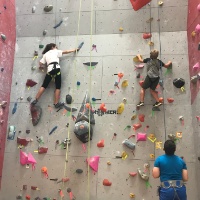 Rock Climbing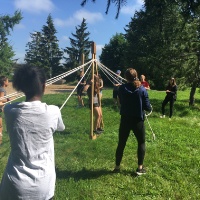 Leadership Development Program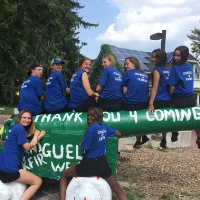 Counsellor In Training Program
Summer 2022 Gryphon Activity Camps
When searching our camp programs and looking specifically at the weeks they are being offered (in the red bars) on each camp program page, it is important to look for these key words.
SPACES AVAILABLE - means that you can register immediately for that camp program and there are spots open for campers
WAITLIST ONLY - join the waitlist. We will contact you when an opening becomes available for that specific camp group or program week. We always work through our waitlists.
The Gryphon Activity Camps are full-day camp programs that are designed for a general activity level.
Each camp program will spend most of the day outdoors and have designated indoor spaces in case of inclement weather.
Programs will include arts and crafts, outdoor games & activities, themes, sports, and special days (Whimsical Wednesdays & Fun Fridays).
All camps are age-appropriate and are designed for age groups between 5-16 years.
Please visit the specific camp of interest via the side menu bar or above on the descriptions with the pictures of camps.
This year we are excited to offer:
Looking for Gryphon Sports Camps? Click Here
Important Notes about Gryphon Summer Camps 2022
Prior to the camp experience, campers and families will receive the most up-to-date information on protocols, as we are aware that we are in a fluid and changing situation with COVID-19.
The following information and details are ones that follow the Wellington-Dufferin-Guelph Public Health Unit Day Camp Guidance and the Provincial Ministry of Health Day Camp Guidance reports.
Registration is designed for campers to sign up for specific cohorts. These cohort groups will be formed based on their camp drop-off and pick-up times, and this is the group that your camper will be a member of throughout the week.
Our activities will take place outdoors. Each cohort will have dedicated outdoor space and their own weekly indoor space for inclement weather days.
Swimming will only be offered in specific camp programs. The specific camp page will note if swimming is part of the program.
Camp programs will operate weekly. The first week of camp will be the week of July 4th. The last week of Gryphon Camps will be the week of August 29th.
Meet our Gryphon Activity Camps Senior Staff Team!
Our Gryphon Summer Camp senior staff team provides leadership and guidance to all of our camp counsellors, programs, and campers and is comprised of the Active Kids Coordinator and summer students. They are passionate about Gryphon Camps and care deeply in providing exceptional, fun, creative, safe and personal growth camp programs.
If you have any questions about any of our programs or Gryphon Camps (Sport or Activity), please feel free to email us directly at
camps@uoguelph.ca
and we will gladly assist you.
Kevin Lindner

Active Kids Coordinator

Summer 2022 will mark Kevin's 31st summer working in the camp environment, previous positions held at camp include counsellor, head integration leader, teambuilding specialist, assistant director, director, and program manager. This will be Kevin's 5th summer as the Active Kids Coordinator at Gryphon Camps. Kevin's previous camp employment sectors have included not-for-profit organizations, agency operations, day camps, overnight camps, and municipal recreation.

Kevin is a Recreation and Leisure Studies, with a Business Option, Graduate from the University of Waterloo and is currently completing his Master's degree. Kevin is an active member and volunteer of the Ontario Camps Association and currently sits on the Diversity, Equity, and Inclusivity Committee within the association. Kevin is also involved with the organization 'Outside Looking In' which supports the growth of Indigenous youth through dance across camp and has been a mentor to youth in the program.

Kevin has a deep passion and imagination for purposeful programming and bringing individuals together to create a supportive and inclusive camp community, one everyone is proud to be part of and every child grows individually while attending camp.

Burke Bechard

(Activity Camps Director)

Burke has been in the camp environment for 9 years now and this will be her 5th year Gryphon Activity Camps. Positions that Burke has had at camps are basketball instructor, head counsellor, program director, and activity director. Last summer, Burke was one of the creators of our Gryphon Clubhouse Programs in which she brought the excitement and passion of camp to campers at home through virtual live programming.

Burke attends the University of Guelph and currently enrolled to obtain her undergraduate degree in Bachelor of Arts with a concentration in Psychology and Sociology. She also is one of the captains for the University of Guelph Women's Varsity Basketball Team.

Burke's favourite thing about camp is the opportunity to create new connections with campers and co-workers but in a safe and controlled environment. Burke is very motivated and determined to assist in the facilitation of Gryphon Activity Camps and make it a safe and stimulating environment. Burke's goal for Summer 2022 is "Control the Controllables" for a safe and inclusive environment at Gryphon Activity Camps

Mattie Bower

(Program Director)

Mattie is in her 4th year at the University of Guelph. She is finishing her last semester of her BCom. degree majoring in Marketing Management. When Mattie is not at camp, you can most likely find her in a dance studio. Mattie has been dancing since she was three years old and has been teaching dance for the Guelph Gryphons Fitness & Recreational Dance program since her first year of university. In her second year she became the lead of this program. You may also know Mattie as one of the Gryphon Dance Camp counsellors or as the Kids Ballet and Dance Fusion instructor at the University of Guelph. She loves to share her passion for dance with as many people as she can. You will most definitely see her dancing during camps this summer!

Her favourite summer camp activities are teambuilders. Mattie is inspired by how campers work together and create friendships from these activities. What Mattie loves most about working at Gryphon Camps is all the friendships that are built throughout the summer. She admires that the atmosphere of Gryphon Camps allows both campers and staff to build such wonderful friendships. As Mattie was a head counsellor this previous summer, she is excited to take on a leadership role. She looks forward to working with the leadership team and camps staff to provide an exciting, memorable, and safe summer for everyone involved in camps.

Bella Hadfield

(Program Director)

Bella has been an active member of the Gryphon Camp Community for her whole summer camp experiences. She was a camper at our programs and was a Junior Leader in our Leadership Program for multiple summers. Bella has now been a Counsellor and Head Counsellor at Gryphon Camps for three summers. This will be Bella's 5th Summer at Gryphon Activity Camps, and she is very excited to join the Leadership Team and share with campers her love of camp and create memorable experiences for everyone.

Bella has just completed her first year at the University of Ottawa for linguistics and psychology. She is very excited to continue working with children in that field. During Bella's time away from camp and school, you can find her outside playing games, exploring the outdoors, coaching U7 soccer, being a volunteer within the community and having fun being active.

Bella will always create memorable and thoughtful experiences to each individual camper. She believes in the mission of Gryphon Camps and loves playing games, encouraging campers to try new things, being supportive, and creating the opportunities for campers to meet new friends and develop new skills through fun activities. Bella is excited for the upcoming summer camp season and ready to share her passion for camp with all of the campers.

Ali Primm

(Program Director)

Ali is in her 5th year at the University of Guelph. Come April, she will be graduating, earning a BASc degree with a Child, Youth and Family major and French studies minor. Ali has recently accepted her offer to Brock University's Teacher Education Program that will begin this fall and is excited to continue her journey in becoming a teacher.
When not at camp, you can find Ali dancing in a dance studio, with the University of Guelph's competitive Hip Hop team, or in her Hip Hop class teaching for the Guelph Gryphons Fitness & Recreational Dance program—Dance has been a passion of Ali's since the age of three. Ali's favourite camp activity is craft time! She loves seeing the uniqueness of every camper's craft.
This summer will be Ali's 5th year working for the Gryphon Camps. Ali's love for working with the Gryphon Camps is showcased through her passion for providing strong mentorship to, and working with, youth. The inclusive environment of the Gryphon Camps has allowed Ali to make lasting, meaningful connections with every camper she meets. You will always see Ali filled with smiles and laughter at camp, as she loves to be apart of a community that facilitates positive growth and development!
This summer, Ali is looking forward to taking on a leadership role allowing her to share her passion and ideas for the Gryphon Camps. She is beyond excited to provide unforgettable camp experiences for campers and everyone else she encounters in the camp environment.

Diane Mezei

(Program Facilitator)

Diane will be entering into my third year this fall, studying psychology and family and child studies at the University of Guelph. When not at camp I like to go windsurfing, swimming, and basically enjoy anything in the water! I spend my indoor time playing the guitar and ukulele, and outdoor time exploring different places

SPUD was my favourite camp game growing up and it still is! I have great memories playing this game as a camper and counsellor. I love the energy when everyone is huddled together then breaks apart running as fast as they can.

Gryphon Camps provides the opportunities for campers and counsellors for form connections and try new things. From a camper to a counsellor and now program facilitator, I'm able to help create those new memories for campers that I grew up with and cherish.This summer I look forward to meeting new campers and welcoming returning ones with new activities and I hope to learn what all our camper's favourite games are!

Lia Kirkpatrick

(Program Facilitator)

Lia is currently finishing my first year of a Bachelors of Arts in Health Studies at Queens University! When I'm not at camp, I love to tune into my creative and sporty sides and spend time making crafts, knitting, working out, and going on adventures - lately it's been some awesome hikes! (Mount Nemo is at the top of my list right now!)

My all time favourite camp activity is a tie between making friendship bracelets and doing crazy obstacles courses with scooters!Friendship bracelets allow me to be creative while also building a pretty cool collection to show campers over the summer and scooters are the perfect opportunity to channel fun energy and a bit of friendly competition! I love working at GAC because these programs have been the biggest part of my summers since I was 4! It has always been a second home to me where I know I can always be myself and have loads of fun doing it! Everyday at GAC is full of incredible experiences and memories that make my summers unforgettable!

This summer I am most looking forward to bringing a new twist to our skill-specific programs with some awesome new workshops, trying out some new camp themes, and enjoying the gorgeous summer weather with our campers! I'm so excited to meet all of our amazing campers for summer 2022, witness and encourage campers' personal growth, and to make this summer out of this world!