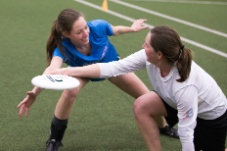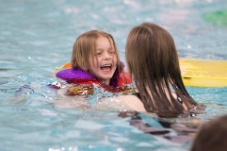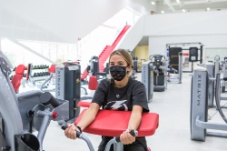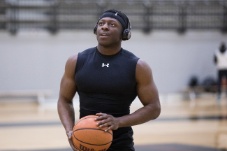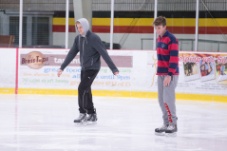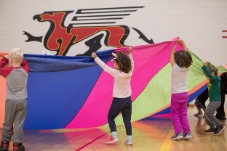 Frequently Asked Questions
How do I use the "Wish List" function in CONNECT?
In CONNECT, the Wish list function allows you to 'bookmark' certain activities specifically of interest to you prior to when registration is open.
*Please ensure you are Signed in to CONNECT to use this tool for quick and easy access & do not mistake this function as a registration. You must Sign-in once registration is open to complete your transaction.
Is the Department of Athletics Open due to COVID-19?
As of February 16th, 2021
-
The University of Guelph, Department of Athletics is ready to safely welcome you back into our facilities
as the region of Guelph-Wellington-Dufferin moves to the strengthened measures of Red - Control. For the protection of public health, please continue your attention towards our guidelines and amenity restrictions within our facilities and programs.
Thank you for your continued patience and understanding.
For full details, visit What's New.
ARE THERE NEW SWIM PROTOCOLS? 
Yes. Currently change rooms are only open to pool users, 10 minutes prior to the reserved time slot and 10 minutes after the reserved time. Since lockers are currently not available, Client Services will provide you with a bin to hold personal belongings. This bin will come with you to the pool deck. Upon exit, these bins will be returned and cleaned for the next user.
Swimmers will be required to wear their face covering on the pool deck up until their scheduled pool time, and then again while exiting the pool area.
Swimmers will not be permitted on the pool deck until 5 minutes prior to their scheduled swim time. Swim snorkels are not permitted at this time.
Where do I find Drop-in Rec
To view Recreation (formerly Drop-in Rec), go to gryphons.ca, then click Fitness & Recreation. On the Fitness & Recreation home page, you will see "Drop-in Rec Happening Today" red banner (see image below). You can narrow your search by using the Calendar Filter - can choose a date, can choose type by selecting from the drop down menu: e.g. Swimming, then click 'Filter' button. Drop-in Recreation is posted for the current week only (updated every Tuesday afternoon).
You can also view a monthly calendar by going to Sports & Clubs, then click on the Recreation Calendar heading https://fitandrec.gryphons.ca/sports-clubs/recreation
The calendar can be filtered by type of Recreation, by morning, afternoon, evening, or ALL day (by default it will filter to include ALL types of recreation and to the current week and time of day). Specific Sport Recreation details listed below calendar. View Daily Access Pass details on the Membership page.

When is the pool open?
What is the size of the pools?
Gold Pool – 25 metre lap pool
Red Pool - 25 yard Recreation pool with diving board
Hot Tub – Located on Gold Pool deck.
What Rec Swim Programs will be offered during COVID Phases?
Length Swim: 90 minute sessions in either Gold Pool or Red Pool. Sessions are for lap swimming only. Water
Running/Water Workouts will not be permitted. One Person, per lane, per time period.
Rec Swim: 60 minute sessions in Red Pool. Sessions are for open recreation swimming. A single lane will be
available for water running. Up to a maximum of 15 people per time period.
All Swim Admission Standards apply.
WATER SAFETY MEASURES ARE BEING TAKEN AT THE POOL? 
There will be scheduled time periods in between all pool programs. During this time,
all high touch-point surfaces
will be
disinfected
and
clean swim equipment
will be re-stocked.
Traffic flow arrows will direct swimmers how to enter and exit the pool area.
Signs will be posted to indicate where personal swim items can be left.
Limited seating for spectators will be clearly marked.
Additionally, the diving board in Red Pool and diving blocks in Gold Pool will not be available for public use.
ARE POOLS SAFE TO USE DURING THE PANDEMIC? 
Yes.
There is no evidence that the virus that causes COVID-19 can be spread to people through the water in pools, hot tubs, or water playgrounds. Additionally, proper operation of these aquatic venues and disinfection of the water (with chlorine or bromine) should inactivate the virus.
Recreational Swim Information
For a Visual Explanation of Pool Admission Standards Click here
* All recreation swim participants must enter the facility through the front doors of the Athletics Centre.
* Children 7 years of age or older are required to use the change room designated for their gender. Universal/Non-Gender change rooms available for families and individuals looking for a non-gender specific space.
* Please refrain from entering the pools and remain in the change room area until a lifeguard is on duty.
* Street shoes are not permitted on the deck
* Children 15 years of age and under are not permitted in the Steam Room or Hot Tub unless accompanied by an adult.
Does my child need a guardian during Recreational Swims?
For a Visual Explanation of Pool Admission Standards Click here
* Children 5 years of age and under must be directly supervised (within arm's reach), regardless of swimming ability, by a guardian 16 years of age or older. Maximum of 2 children per guardian.
* Children 6-9 years of age, who cannot swim 2 uninterrupted widths of the Red Pool, must be supervised by a guardian 16 years of age or older. Guardian must be present at the time of the swim test. Maximum of 4 children per guardian.
* The ratio of guardians to swimmers 6-9 years of age, who cannot complete the facility swim test, may be increased to a maximum of 8 bathers to one guardian if approved personal flotation devices are worn by all non-swimmers in their care.
* Those with serious medical conditions should be accompanied by an individual knowledgeable of their condition and responsible for their direct supervision.
Can I purchase goggles or swim caps?
Goggles and swim caps are available for purchase at Gryph's Locker.
Email Us a Question
How do I link directly to CONNECT
To link directly to CONNECT and login into your account, go to Useful Links on the bottom of the Fitness & Recreation home page. Go directly to Connect to login.
How do I get wifi?
Users must first sync their Central Login Password by using the password change tool, and can then use the JoinNow tool to configure the wireless network for their devices. Visit Computing & Communication Services for more details, https://www.uoguelph.ca/ccs/securewireless
Can I conduct personal business?
Conducting or soliciting for any form of business within the facility (i.e. private lessons, personal training, and sales) is strictly prohibited.
Which lane should I swim in?
Centre lanes are for faster, continuous swimming.
*Please circle swim unless agreed upon with lane-mates to swim side by side. Slower, lap swimming on each side of fast lanes. Outer lanes for slow/beginner swimmers, and water workouts.