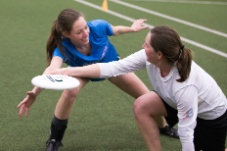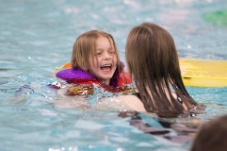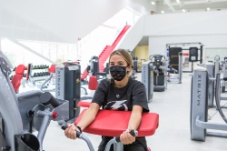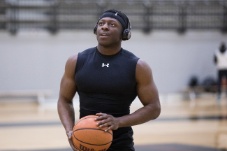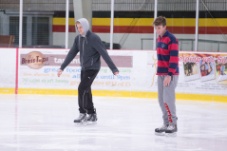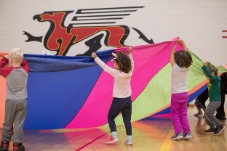 Frequently Asked Questions
How do I use the "Wish List" function in CONNECT?
In CONNECT, the Wish list function allows you to 'bookmark' certain activities specifically of interest to you prior to when registration is open.
*Please ensure you are Signed in to CONNECT to use this tool for quick and easy access & do not mistake this function as a registration. You must Sign-in once registration is open to complete your transaction.
Is the Department of Athletics Open due to COVID-19?
As of February 16th, 2021
-
The University of Guelph, Department of Athletics is ready to safely welcome you back into our facilities
as the region of Guelph-Wellington-Dufferin moves to the strengthened measures of Red - Control. For the protection of public health, please continue your attention towards our guidelines and amenity restrictions within our facilities and programs.
Thank you for your continued patience and understanding.
For full details, visit What's New.
ARE THERE NEW SWIM PROTOCOLS? 
Yes. Currently change rooms are only open to pool users, 10 minutes prior to the reserved time slot and 10 minutes after the reserved time. Since lockers are currently not available, Client Services will provide you with a bin to hold personal belongings. This bin will come with you to the pool deck. Upon exit, these bins will be returned and cleaned for the next user.
Swimmers will be required to wear their face covering on the pool deck up until their scheduled pool time, and then again while exiting the pool area.
Swimmers will not be permitted on the pool deck until 5 minutes prior to their scheduled swim time. Swim snorkels are not permitted at this time.
WATER SAFETY MEASURES ARE BEING TAKEN AT THE POOL? 
There will be scheduled time periods in between all pool programs. During this time,
all high touch-point surfaces
will be
disinfected
and
clean swim equipment
will be re-stocked.
Traffic flow arrows will direct swimmers how to enter and exit the pool area.
Signs will be posted to indicate where personal swim items can be left.
Limited seating for spectators will be clearly marked.
Additionally, the diving board in Red Pool and diving blocks in Gold Pool will not be available for public use.
ARE POOLS SAFE TO USE DURING THE PANDEMIC? 
Yes.
There is no evidence that the virus that causes COVID-19 can be spread to people through the water in pools, hot tubs, or water playgrounds. Additionally, proper operation of these aquatic venues and disinfection of the water (with chlorine or bromine) should inactivate the virus.
DOES THE GUARDIAN IN THE WATER FOR PARENTED LESSON NEED TO KNOW HOW TO SWIM? 
The guardian must be 16 years of age or older and be comfortable in shallow water. Guardian must be in proper swim attire and prepared to actively assist with holding/supporting their child in the water during the lesson.
Am I able to withdraw and receive a refund?
Fall 2020 Withdrawals/Refunds for registered Fitness & Recreation Activities (other than Certifications) can be made anytime by visiting Client Services or calling 519-824-4120 Ext. 56253. Refund amounts will be prorated for the classes that have already taken place and the $10 Withdrawal Fee will be waived for requests made due to illness or COVID-19 concerns. If you suspect you have been infected with COVID-19 please notify Public Health for contact tracing and environmental cleaning/disinfection purposes. Refunds placed back onto accounts will remain there for 365 days.
*Refunds for Certification courses must be requested no later than 3 business days prior to the start date by visiting Client Services or calling 519-824-4120 Ext. 56253. The $10 Withdrawal Fee will be waived for requests made due to illness or COVID-19 concerns. No refunds after this date.
*Refunds for NRG Passes & Personal Training Sessions can be requested at Client Services but must be done so no later than 10 days from the time of purchase to receive a full refund. After the 10-day cooling off period, requests can be made by contacting the Fitness Supervisor and will be approved on a case by case basis. You will be required to provide documentation.
We reserve the right to cancel any activity that does not have sufficient registration. In this case, participants will receive a full refund and notification prior to the start of the activity. It is your responsibility to ensure that your contact information (phone, email, mailing address) is current.
If the Department of Athletics is required to close due to changing circumstances: Individuals will be contacted and automatically withdrawn from Fitness & Recreation Activities. Refunds will be prorated for classes that have already taken place and the credit will be placed back to the original payment method. For original payments made by cash or debit, refunds will be placed onto accounts and once the facility can safely re-open to the public, individuals will be able to contact Client Services in order to process the refund from their account. NRG Pass Members will be contacted and will receive a coupon for the pro-rated value of the membership. This coupon code can be used for the following memberships: Student NRG Pass, Student NRG Plus, NRG Plus upgrade, Student Towel Membership, and Locker Rentals. Each code is only good for a one-time use, does not expire, and can be used when registering online or in person (lockers must be done in person). When registering online, simply look for the 'Enter coupon code' box during registration. It will typically be on the 'Membership Detail' page during the registration process under 'fees/discounts'.
Can I purchase goggles or swim caps?
Goggles and swim caps are available for purchase at Gryph's Locker.
What happens in the event the University closes due to inclement weather?
Bad Weather Ahead? Be prepared and sign up for U of G Alert to receive alerts by email, phone or text message from our Emergency Notification System.
Click here to find info on University of Guelph Closures https://news.uoguelph.ca/2018/11/bad-weather-ahead-know-where-to-get-info-on-university-closures/
When the University of Guelph is closed during inclement weather, the Department of Athletics will be closed and all programming will be cancelled. As with academic programming, Athletics programming cancelled due to such a closure is not re-scheduled or credited. To check if the University is closed during inclement weather, visit www.uoguelph.ca or call 519-824-4120 and listen to the general update or sign up for the U of G Alert.
Email Us a Question
How do I link directly to CONNECT
To link directly to CONNECT and login into your account, go to Useful Links on the bottom of the Fitness & Recreation home page. Go directly to Connect to login.
Photography/Videography
For the protection of all guests, the use of photographic equipment such as cameras and video equipment is prohibited in change rooms, washrooms, and program areas. This includes cell phones and iPods with photographic capabilities.
What should my child wear for the Kids Learn to Skate course?
Please ensure your child wears warm clothing and approved skates and a skate or multi-purpose helmet are mandatory. Skates should fit well & be properly tied. Clothing should allow for movement and also provide some protection from falls.
What is the child/instructor ratio for the Kids Learn to Skate course?
1:9 ratio for the highest skill level. As the skill level decreases, the ratio gets smaller.
Why do the fees vary for Swim Lessons?
Fees vary depending on the length of the class, number of classes, and instructor/child ratios.
New to Connect & need some help?
Will I receive a confirmation/receipt?
Please ensure you print your confirmation/receipt once you've completed your online registration and keep for your records and income tax purposes. Read all Activity and Membership confirmations! Confirmations contain important information regarding Activity dates, proper attire, required equipment, and date cancellations due to holidays or special events.
What if the class I'm interested in is full?
It is strongly recommended to register for all activities you are interested in, even those that are full. Your name will be added to a waiting list and if a space becomes available you will be contacted by email to confirm your registration. Waiting lists are carefully monitored and activities are often added if there is sufficient demand.
Can I transfer into something else?
Space permitting, you can transfer into another activity. Transfers can be requested at Client Services. *Transfers are now available online up to 7 days prior to start date.
What happens if my class is missed or cancelled
Discounts, refunds, or make up classes will not be issued for missed classes. If a Fitness/Wellness or Skill Development Activity class is cancelled due to an unforeseen circumstance such as instructor illness, the class will be re-scheduled if possible. If this is not possible, participants will be credited for the cancelled class.
We reserve the right to cancel any activity that does not have sufficient registration. In this case, participants will receive a full refund and notification prior to the start of the activity. It is your responsibility to ensure that your contact information (phone, email, mailing address) is current.
Do fees include taxes?
Fees include 13% tax. Taxes are not applicable to Kids programming.