Studio Room 3212
view with back to the South West corner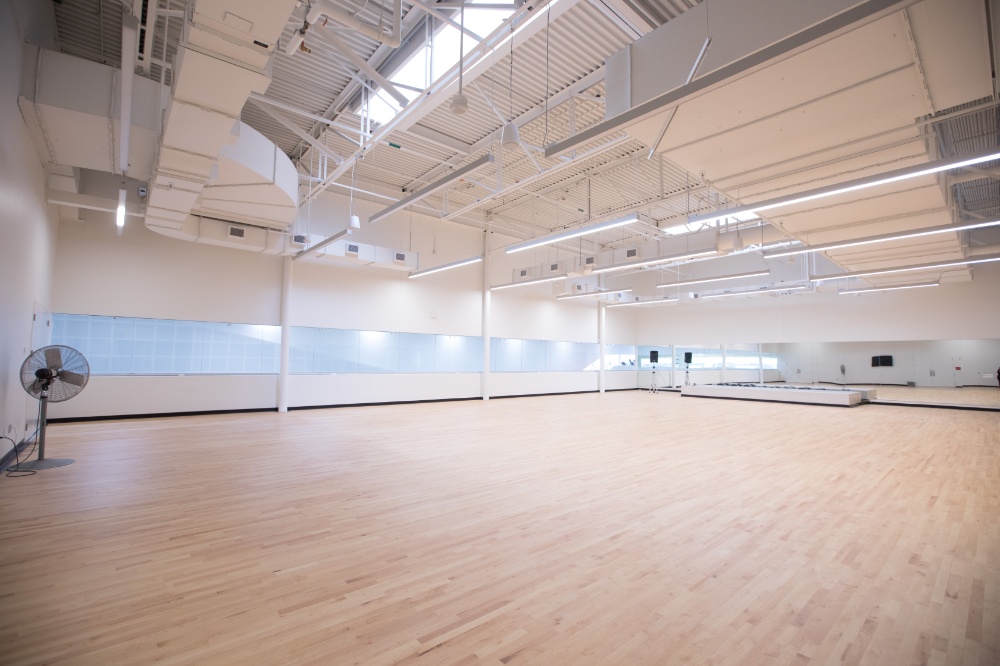 Studio Room 3212 - Guelph Gryphons Athletics Centre
This space is a multipurpose fitness and dance studio located on the 3rd floor. One of the larger rooms this is where many of the large group fitness classes happen.
Features of this space include:
Stage platform for instructor to teach
Lots of natural light
Activities and Programming in this space include:
Studio Room 3212 - $75.00 / Hour + HST
Hours are subject to change
Building hours and facility availability will be altered due to special events.These events include, but are not limited to: Convocation, Conference Bookings, Varsity Games, Gryphon Camps, Campus Days, Athletic Banquet & College Royal.