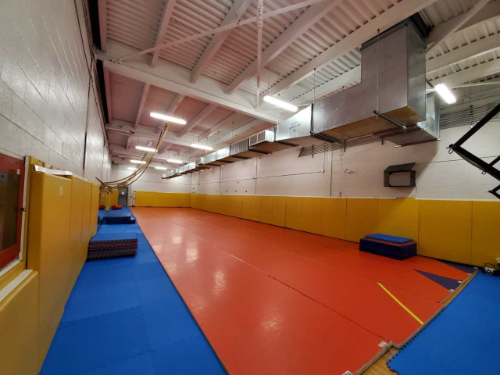 Combatives Room 242 - Guelph Gryphons Athletics Centre
The Combatives Room is a large area containing floor mats. It is primarily utilized by martial arts classes and clubs.
Features of this space include:
Padded floor
Climbing Ropes
Chin up bars
Activities and Programming in this space include:
Cheerleading course
Martial Arts courses
Wrestling practices
Combatives Room 242 Rental Rate - $55.12 / Hour + HST
Hours are subject to change
Building hours and facility availability will be altered due to special events.These events include, but are not limited to: Convocation, Conference Bookings, Varsity Games, Gryphon Camps, Campus Days, Athletic Banquet & College Royal.
Guelph Gryphons Athletics Centre
50 East Ring Road, Guelph, ON, N1G 4Z8