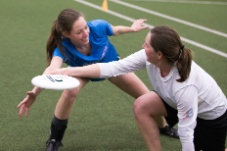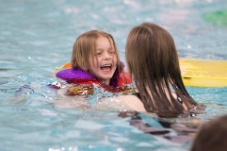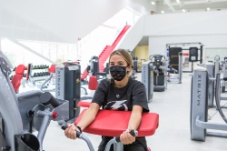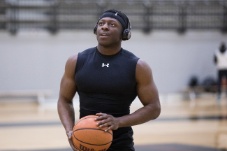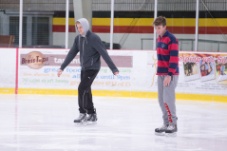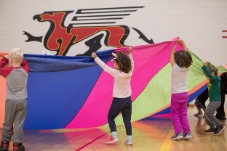 Frequently Asked Questions
How do I use the "Wish List" function in CONNECT?
In CONNECT, the Wish list function allows you to 'bookmark' certain activities specifically of interest to you prior to when registration is open.
*Please ensure you are Signed in to CONNECT to use this tool for quick and easy access & do not mistake this function as a registration. You must Sign-in once registration is open to complete your transaction.
Is the Department of Athletics Open due to COVID-19?
As of February 16th, 2021
-
The University of Guelph, Department of Athletics is ready to safely welcome you back into our facilities
as the region of Guelph-Wellington-Dufferin moves to the strengthened measures of Red - Control. For the protection of public health, please continue your attention towards our guidelines and amenity restrictions within our facilities and programs.
Thank you for your continued patience and understanding.
For full details, visit What's New.
Will Change rooms be available?
Currently change rooms are only open to pool users, 10 minutes prior to the reserved time slot and 10 minutes after the reserved time. Since lockers are currently not available, Client Services will provide you with a bin to hold personal belongings.
Changerooms will be open for general use later in our re-opening plans
. See more at
https://www.gryphons-covid-19.ca/.
In the meantime we ask users to come dressed and wait in their cars until 5 mins before their scheduled time.
Members will receive a
bin
to place all items in upon arrival. This bin will come with them to the booked space they ha
ve reserved. Upon exit, these bins will be returned and cleaned for the next user.
Do I need a Membership?
At this time, access to the Athletics Centre & services are ONLY available to current U of G Students & Athletics Members. You are an Athletics Member if you are a registered full or part-time undergraduate or a full-time graduate student of the University of Guelph (Athletics Base Membership paid within your academic fees) or if you have purchased an Athletics Base Membership
GGAC COVID-19 Reservation Policies:
Everyone is required to complete the U of G COVID-19 Screening Form prior to every visit > uoguel.ph/COVID19screening
Time slots/workout blocks can be reserved as early as 7 days in advance
Time slots/workout blocks will be available to reserve up until the desired start time
Clients are expected to cancel reservations on their own and can do so without penalty up to 1 hour prior to the reserved time
Everyone must check-in at Client Services upon arrival
Clients who make a reservation and continuously do not show will have their membership temporarily suspended
Non-members will be denied access to reserved time slots/workout blocks
Limit of 1 time slot/class per day. If space permits, clients may request to book a consecutive workout block by checking with staff at that time
How can I use the Hydro Massage Lounger?
Hydro Massage Lounger is not available
Can I still access the Fitness Resources if I live off-campus?
Yes! Any UofG student can access our fitness facilities. We are also open for community/staff/faculty memberships.
Recreational Swim Information
For a Visual Explanation of Pool Admission Standards Click here
* All recreation swim participants must enter the facility through the front doors of the Athletics Centre.
* Children 7 years of age or older are required to use the change room designated for their gender. Universal/Non-Gender change rooms available for families and individuals looking for a non-gender specific space.
* Please refrain from entering the pools and remain in the change room area until a lifeguard is on duty.
* Street shoes are not permitted on the deck
* Children 15 years of age and under are not permitted in the Steam Room or Hot Tub unless accompanied by an adult.
Does my child need a guardian during Recreational Swims?
For a Visual Explanation of Pool Admission Standards Click here
* Children 5 years of age and under must be directly supervised (within arm's reach), regardless of swimming ability, by a guardian 16 years of age or older. Maximum of 2 children per guardian.
* Children 6-9 years of age, who cannot swim 2 uninterrupted widths of the Red Pool, must be supervised by a guardian 16 years of age or older. Guardian must be present at the time of the swim test. Maximum of 4 children per guardian.
* The ratio of guardians to swimmers 6-9 years of age, who cannot complete the facility swim test, may be increased to a maximum of 8 bathers to one guardian if approved personal flotation devices are worn by all non-swimmers in their care.
* Those with serious medical conditions should be accompanied by an individual knowledgeable of their condition and responsible for their direct supervision.
Am I able to withdraw and receive a refund?
Fall 2020 Withdrawals/Refunds for registered Fitness & Recreation Activities (other than Certifications) can be made anytime by visiting Client Services or calling 519-824-4120 Ext. 56253. Refund amounts will be prorated for the classes that have already taken place and the $10 Withdrawal Fee will be waived for requests made due to illness or COVID-19 concerns. If you suspect you have been infected with COVID-19 please notify Public Health for contact tracing and environmental cleaning/disinfection purposes. Refunds placed back onto accounts will remain there for 365 days.
*Refunds for Certification courses must be requested no later than 3 business days prior to the start date by visiting Client Services or calling 519-824-4120 Ext. 56253. The $10 Withdrawal Fee will be waived for requests made due to illness or COVID-19 concerns. No refunds after this date.
*Refunds for NRG Passes & Personal Training Sessions can be requested at Client Services but must be done so no later than 10 days from the time of purchase to receive a full refund. After the 10-day cooling off period, requests can be made by contacting the Fitness Supervisor and will be approved on a case by case basis. You will be required to provide documentation.
We reserve the right to cancel any activity that does not have sufficient registration. In this case, participants will receive a full refund and notification prior to the start of the activity. It is your responsibility to ensure that your contact information (phone, email, mailing address) is current.
If the Department of Athletics is required to close due to changing circumstances: Individuals will be contacted and automatically withdrawn from Fitness & Recreation Activities. Refunds will be prorated for classes that have already taken place and the credit will be placed back to the original payment method. For original payments made by cash or debit, refunds will be placed onto accounts and once the facility can safely re-open to the public, individuals will be able to contact Client Services in order to process the refund from their account. NRG Pass Members will be contacted and will receive a coupon for the pro-rated value of the membership. This coupon code can be used for the following memberships: Student NRG Pass, Student NRG Plus, NRG Plus upgrade, Student Towel Membership, and Locker Rentals. Each code is only good for a one-time use, does not expire, and can be used when registering online or in person (lockers must be done in person). When registering online, simply look for the 'Enter coupon code' box during registration. It will typically be on the 'Membership Detail' page during the registration process under 'fees/discounts'.
Can I purchase goggles or swim caps?
Goggles and swim caps are available for purchase at Gryph's Locker.
What's the difference between the NRG Pass and the NRG PLUS Pass?
NRG PLUS Pass is NOT available for Fall 2020.
What does Preferred Access mean? NRG PLUS users will enter regular NRG classes first and spots will be reserved even for classes that have a limited number of participants (TRX®/cycle). *Reserved spots will be held until class start time, then spots will open to ALL NRG Pass users.
Whether you purchase your pass online or in-person, you must pick up your NRG Pass sticker at Client Services as you will be required to show this sticker prior to accessing classes.
What does my Athletics Base Membership include?
** All registered full and part-time undergraduate students and full-time graduate students have paid their Athletics Base Membership within their academic registration fees.
You also have the option to register and pay the applicable fees for Personal Training Sessions, Nutrition Services and registered programming such as Group Personal Training and Skill Development Activities (such as Aquatics, Aquatic & Safety Certifications, Fitness & Yoga Certifications, Dance, Martial Arts, Sports & Excursion programs), Intramurals & Clubs.
The Base Membership is not a pre-requisite for Certification Courses, the Aquamovability Program or Kids Programming.
As a student, can I opt out of my fees associated with the Department of Athletics?
You cannot opt out of Athletics and Recreation fees. These fees support services that the Government of Ontario has deemed essential for the health and safety of the campus and those services that provide academic support to students.

All registered full and part-time undergraduate students and full-time graduate students have paid their Athletics Base Membership within their academic registration fees. The Base Membership includes access to the facilities for Drop-in Recreation & gets you in to all regular season varsity games. Get access to the Fitness Centre & NRG Classes by purchasing the NRG Pass (additional fee applicable). Visit Membership page for details.
What happens in the event the University closes due to inclement weather?
Bad Weather Ahead? Be prepared and sign up for U of G Alert to receive alerts by email, phone or text message from our Emergency Notification System.
Click here to find info on University of Guelph Closures https://news.uoguelph.ca/2018/11/bad-weather-ahead-know-where-to-get-info-on-university-closures/
When the University of Guelph is closed during inclement weather, the Department of Athletics will be closed and all programming will be cancelled. As with academic programming, Athletics programming cancelled due to such a closure is not re-scheduled or credited. To check if the University is closed during inclement weather, visit www.uoguelph.ca or call 519-824-4120 and listen to the general update or sign up for the U of G Alert.
Email Us a Question
How do I link directly to CONNECT
To link directly to CONNECT and login into your account, go to Useful Links on the bottom of the Fitness & Recreation home page. Go directly to Connect to login.
How do I get wifi?
Users must first sync their Central Login Password by using the password change tool, and can then use the JoinNow tool to configure the wireless network for their devices. Visit Computing & Communication Services for more details, https://www.uoguelph.ca/ccs/securewireless
Where do I find Membership Fees?
Photography/Videography
For the protection of all guests, the use of photographic equipment such as cameras and video equipment is prohibited in change rooms, washrooms, and program areas. This includes cell phones and iPods with photographic capabilities.
Can I conduct personal business?
Conducting or soliciting for any form of business within the facility (i.e. private lessons, personal training, and sales) is strictly prohibited.
New to Connect & need some help?
What happens if I lose my membership card?
$10 fee will be applied for anyone requiring a new membership card.
Do fees include taxes?
Fees include 13% tax. Taxes are not applicable to Kids programming.