Be the first to share your images and videos
Description
The Squash Club operates in the Fall and Winter semesters and welcomes players of all skill levels – from beginners to the pros! Squash is a fantastic game, and the club is a great way to get exercise, meet great people, improve your game, and most of all have fun. There are two options for play:
House League: House League takes place on Tuesday evenings between 5:00 & 10:20 pm. It is important that you can commit to a Tuesday evening game if you join the house league. You will have a 40-minute pre-scheduled match every Tuesday against another player who is in your general skill level. The level for new players is determined during the seeding night at the beginning of the semester so it is very important that new house league players attend the seeding night. League play, including play-offs, ends just before exams start. League players are automatically on the ladder.
Ladder Only: 'Ladder only' play is an option for players who cannot, or do not want to, commit to a Tuesday evening game. All house league players are automatically on the ladder and each league game counts as a ladder match as well. Ladder players arrange their own matches.
Register at Client Services at the Athletics Centre or on-line at www.uoguelph.ca/connect. Make sure you are registering for the option you want. Please note: You must officially register with the Athletic Centre to be in the club.
Fee
$10 for House League (includes ladder)

or

$5 for ladder-only play, payable each semester.
* All clubs memberships require a prerequisite base athletics membership. Currently enrolled, on-campus students already have this prerequisite membership during the Fall and Winter semesters. For all other community participants and students attending classes in the summer months, a monthly base membership is required for purchase before enrolling into a club*
Club Times and Key Dates
Fall 2017 Semester:
Registration is closed for the fall semester.
Winter 2018 Semester:
Registration is closed for the winter semester
Club Info and Schedules/Results
Club Executive
Stacy Favrin - Co-President
Dave O'Driscoll - Co-President
Alex Nolan - Vice-President; Men's Competitive Team Lead
Will Rein - Treasurer
Contact
Links
=============================================================================================
OUA Competitive Team
The University of Guelph OUA Men's Squash Team consists of students from the University of Guelph who wish to compete competitively against other varsity teams from other universities such as Waterloo, Western, Toronto etc. The Guelph Squash Team was founded in 2013 and has grown exponentially since that time. In 2015 the Squash Team competed at the OUA Championships for the first time, finishing 5th, ahead of long time squash teams from Brock and Queens. Currently the team competes in 3 university tournaments organized by the Ontario Jesters, the OUA Championships as well as several other tournaments throughout the year across South-Western Ontario.
If you have any questions regarding the Guelph Squash Team or are looking to play high level squash at Guelph, please contact Alex Nolan at nolana@mail.uoguelph.ca
Squash Q&A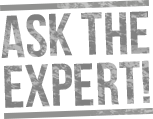 What Participants Have Said...
The UofG Squash Club is a fantastic way to meet new people and stay in shape. Whether you have never played before, or have been playing for years, there is friendly competition to challenge you.
— Stefanie Sharp (BComm 2011)
Being a part of the squash club for the past 3 years has been one of the most memorable parts of University for me. When I first joined it was a bit intimidating since I didn't know anyone in the club and my skills were lacking, but that quickly changed. Not only have I improved my game and, but I have also met so many amazing people along the way!
— Alexandra Vickers (BSc.H '15)
University of Guelph squash club was a great way to stay fit and develop community for me. I'm on a non-profit board thanks to volunteering with the Squash Club.
— Patrick Kelly
Guelph Gryphons Athletics Centre
50 East Ring Road, Guelph, ON, N1G 4Z8