Be the first to share your images and videos
Description
The Squash Club operates a House League in the Fall and Winter semesters and welcomes players of all skill levels – from beginners to the pros! Squash is a fantastic game, and the club is a great way to get exercise, meet great people, improve your game, and most of all have fun.
House League takes place on Tuesday evenings between 5:00 & 10:30 pm. It is important that you can commit to a Tuesday evening game if you join the house league. You will have a 40-minute pre-scheduled match every Tuesday against another player who is in your general skill level. League play, including play-offs, ends just before exams start.
Winter Semester Update - January 24, 2022: The province has lifted some restrictions on indoor recreational facilities. Current guidance from Athletics is that we can run an abbreviated house league from February 8 to April 5th. The Squash Club will continue to be administered in conjunction with Intramurals.
Community members can play this semester. A base athletic centre membership is needed.
It looks like squash courts can be booked for recreational (non-club) play online through the main Gryphons Fitness and Rec webpage (https://fitandrec.gryphons.ca/) starting January 31st.
For University of Guelph updates please visit: https://uoguel.ph/COVID19
For Department of Athletics Fitness and Rec updates and COVID protocols for club players please visit: https://fitandrec.gryphons.ca
There are two steps to register. REGISRATION DEADLINE EXTENDED TO SUNDAY, FEBRUARY 6TH AT 10:00 PM
Pay the club fee at the AC or at www.uoguelph.ca/connect, selecting the most appropriate level based on the description below.


Competitive A - Intended for more advanced players. For former UofG Squash Club members this is for players in house league levels A, B or C.
Competitive B - Intended for intermediate players. For former UofG Squash Club members this is for players in house league levels D, E or F.
Recreational - Intended for players who are newer to the game or who do not play very often. Beginners are welcome. For former UofG Squash Club members this is for players in house league levels G, H or I.
Players will be seeded into levels for round robin play.
Join IMLeagues | Squash (University of Guelph) | IM | Sport Home as a "Free Agent". You will learn of your match times and can view results through IMLeagues.
Fee
$12 for intramural Squash Club House League
Club Times and Key Dates
Fall 2021 Semester:
Preliminary matches to determine seeding: September 21 and 28
Round robin matches: October 5 - November 16
Play-offs - Semi-finals: November 23
Play-offs - Finals: November 30
Winter 2022 Semester:
Seeding Night (approach TDB): Tuesday, February 8th
House league February 15 - April 5 (no matches during winter break - February 22nd)
Club Executive
Convenors:

Stacy Favrin and Dave O'Driscoll

Treasurer:

Sophie Warlow

OUA competitive team liaison:

Sedley Benitz
Contact
Squash Club - House League: squash@uoguelph.ca
OUA Competitive Team (see below): gryphonsquash@uoguelph.ca
OUA Competitive Team
The University of Guelph OUA Men's and Women's Squash Teams consist of students from the University of Guelph who wish to play competitively against varsity teams from other universities such as Waterloo, Western, Toronto etc. The teams have full-time coaches who help players to improve their skills and play at a higher level. Currently the teams compete in 5 university tournaments organized by the Ontario Jesters, the OUA Championships as well as several other tournaments throughout the year across South-Western Ontario.
Tryouts: The OUA competitive team hosts tryouts every September. Please contact the team for more details. If you have missed tryouts, please email us to see if there are any positions available.
If you have any questions regarding the Guelph Squash Teams or are looking to play high level squash at Guelph, please contact Alex Nolan or Sedley Benitz at gryphonsquash@uoguelph.ca
=============================================================================================
Links
Squash Q&A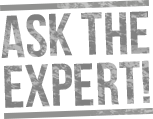 What Participants Have Said...
$rec.getField(328).getData()
— Stefanie Sharp (BComm 2011)
$rec.getField(328).getData()
— Alexandra Vickers (BSc.H '15)
$rec.getField(328).getData()
— Patrick Kelly
Guelph Gryphon Athletics Centre
50 East Ring Road, Guelph, ON, N1G 4Z8