Description
The UofG Figure Skating Club is a place where those who wish to continue skating in the university, but who are not a part of the Varsity Skating Team, can come practice in a low stress, unstructured, social atmosphere. Open to all skaters who have achieved a pre-preliminary or Star 1 free skate test or higher.
Executive Team
Emily Kemp - Co-President
Lauren Miller - Co-President
Fee
*All clubs memberships require a prerequisite base athletics membership. Currently enrolled, on-campus students already have this prerequisite membership during the Fall and Winter semesters. For all other community participants and students attending classes in the summer months, a monthly base membership is required for purchase before enrolling into a club*
Practice Time
All Practices occur on the Gold Rink
Tuesdays - 1:30 pm - 2:30 pm.
Wednesdays - 1:00 pm - 2:30 pm.
Thursdays - 9:30 am - 11:30 am.
Contact
If you have any questions, please contact our club presidents at skating@uoguelph.ca
Social Media
Social media pages can be contacted at:
Figure Skating Q&A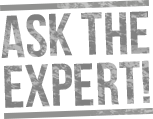 What Participants Have Said...
Be the first to tell us about your experience.
Gryphon Centre
149 Reynolds Walk, Guelph ON, N1G 4Z8