Last Updated: September 24th, 2020
Description
Dragon boat is an invigorating rapidly growing sport where a crew of 22 (20 paddlers, 1 steersperson and 1 drummer) race alongside other teams in dragon boats.
The University of Guelph Dragon Boat Club is a place for athletes ranging from beginner to expert paddlers to take part in this fun and exciting sport. We have opportunities for both high-caliber, committed athletes and those who just want to have fun to compete. Practices are held weekly to prep for races against other universities and teams in the summer (May - August). We have been Nationally ranked (gold and silver at Nationals) and want to get back on the podium. But don't let that scare you, come out meet the team and try something new, or not so new, and de-stress a bit from hectic uni-life. Whether you're a novice or an expert, engineer or aggie, everyone is welcome.
Follow us on Instagram and Facebook @ugdbc!
Our Exec Team
President: Sophia Hou
VP External: Jade Gracey
VP Fundraising: Vijayant Mehra
Head Coach: Katrina Kraemer
Water Coaches: Audra Nicholson and Stephanie Kazuika
Dryland Coaches: Jess Stiles, Nick Stasiak and Jeremy Vandenhazel
Fees
Club fees can be paid at Client Services in the AC or online via the links below.
*All clubs memberships require a prerequisite base athletics membership. Currently enrolled, on-campus students already have this prerequisite membership during the Fall and Winter semesters. For all other community participants and students attending classes in the summer months, a monthly base membership is required for purchase before enrolling in a club*
Practice Time
Fall 2019
Dry Land practices:


Tuesdays 7:30-8:30AM AC302
Thursdays 7:30-8:30PM AC300

Pool practice:


Wednesdays 8:30-9:30PM Gold Pool
P-ERG practice:
The UGDBC Paddle-Ergometer (P-ERG) will be integrated into a few Dry Land practices throughout the semester.
However, members are also permitted to practice with the ERG on their own time off-campus.
Winter 2020
Virtual Dry Land practices:


Thursdays 7:00-8:00pm via Microsoft Teams
*Practice schedule subject to change with Covid updates.
Summer Schedule TBD due to Covid-19
Competing with UGDBC
Our typical competition season involves participation in 3-4 dragon boat festivals (regattas) in Ontario, which allows us to compete against other University teams in full dragon boats. UofG Athletics is not endorsing any participation in competition or training for competition at this time. In the case that this changes in the Summer 2021 semester, competition preparation will involve participation in our annual April Training Camp. Further details will be discussed at a later time.
Contact + Connect
Sign Up with our Membership Form: https://forms.gle/NEtqiE6sc4sf8SK78
Send us an Email: ugdbc@uoguelph.ca
Follow us on Instagram: https://www.instagram.com/ugdbc/
Join us on Microsoft Teams: https://teams.microsoft.com/l/team/ugdbc
Join our Facebook Group: https://www.facebook.com/groups/ugdbc
Like our Facebook Page: https://www.facebook.com/ugdbc
Our events on GryphLife: https://gryphlife.uoguelph.ca/organization/dragonboat/events
Donate to support our club: https://www.gryphonsgive.ca/dragon-boat
Covid-19 Guidelines
Read below for details of our Return to Play Plan for Winter 2020.
Dry Land Practices
UGDBC will continue to host virtual dry land practices throughout the winter semester to make new friendships, keep everyone connected and have some fun at home while staying active!




This offers next to no risk for athletes

Gym use

Athletes will respect facility's regulations when using the gym on their personal time

UGDBC will discourage gym groups
Socials:
UGDBC will continue to organize virtual socials to increase athlete motivation

Trivia

Escape Room

Board games

Cooking class

This poses next to risk for athletes
Dragon Boat Q&A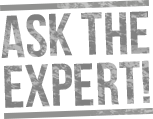 Be the first to tell us about your experience.