Harrison Barr leading a traditional climb on a club trip to Arkansas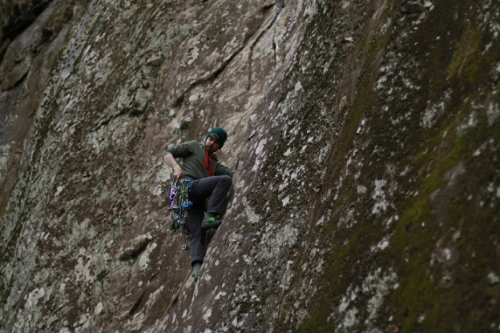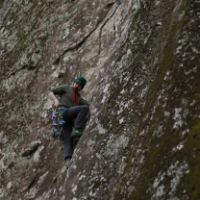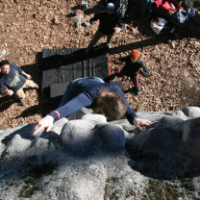 Climbing Club
Sign Up for Climbing Club: https://ca.apm.activecommunities.com/uofg/Activity_Search/climbing-club-summer/19731
After signing up, please email climb@uoguelph.ca so we can add you to our email list.
The U of G Climbing Club is the perfect place for anyone who wants to advance their rock climbing. We have dedicated club hours for indoor climbing at the Athletics Center climbing wall. Starting in the S22 semester, we will begin outdoor climbing. We welcome all climbers at any experience level - challenge yourself and come climb!
Executive Team and/or Coaching staff
Presidents

Safety officer
Fee's
To be determined for the F22 semester.
Practice time
Indoor club hours are not running at the Athletic Center during the S22 semester. We will resume indoor club hours in the F22 semester.
Climbing Club Hours

Day of Week

Hours

Total Hrs.

Monday

7pm-9:30pm

2.5

Wednesday

7pm-9:30pm

2.5

Friday

7pm-9:00pm

2
Social media/contact
If you have any questions about the UGCC, please reach out to us via email! To stay up-to-date with news, events and more, join our Facebook groups and follow us on Instagram! All current members are highly encouraged to join the Facebook groups as that is where the majority of our club information will be found.
Email
Facebook
Instagram

https://www.instagram.com/uogclimbingclub/
Links
Climbing Q&A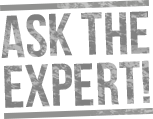 What Participants Have Said...
Be the first to tell us about your experience.