NRG PLUS Pass is our premium membership that includes access to the Fitness Centre, preferred access to all NRG Classes as well as special NRG PLUS Only classes that are exclusive to NRG PLUS users only (identified as NRG+ on the below NRG Calendar) and now includes access to the Hydro Massage Lounger located in the Fitness Centre Mezzanine. Visit the Fitness Centre Desk to pick up your Gryphon workout towel included within your NRG PLUS Pass!
Hydro Massage Lounger Policies:
• NRG PLUS users can access one 10-minute massage per day.
• Passcodes will be your student, staff or membership ID as presented on your student/membership card.
• New Passcodes will become active 24 hours after time of purchase.
• After a daily massage, your passcode will expire until the following morning.
• Passcodes will fully expire at the end of each semester.
• Book a massage by visiting the Fitness Centre desk or call 519-824-4120 X52105 (No bookings can be made more than 7 days in advance)
• The Hydro Massage is a waterbed, so please do not wear shoes, zippers, or buttons on the bed and remove keys/sharp objects from pockets.
For more information, please visit the Fitness Centre desk or book a free trial by contacting Lynne Skilton-Hayes X52670 or Sarah Turkstra X56323.
What does Preferred Access mean? NRG PLUS users will enter regular NRG classes first and spots will be reserved even for classes that have a limited number of participants (TRX®/cycle). *Reserved spots will be held until class start time, then spots will open to ALL NRG Pass users.
Unique Group Fitness & Personal Training classes such as: Cycle Express, Cycle Roll, STRONG® by Zumba, TRX® Bootcamp & TRX® Circuit that are exclusive to NRG PLUS Pass users only.
Whether you purchase your pass online or in-person, you must pick up your NRG sticker at Client Services as you will be required to show this sticker prior to accessing classes.
Below calendar can be filtered by morning, afternoon, evening, or ALL Classes (by default it will filter to the current week and time of day). This schedule is subject to change due to holidays or special circumstances. Please refer to below NRG Calendar for all removal/updates. Student/Membership Card Swipe in effect at all times (NO Free week). Early Registration Discount does not apply to the NRG Pass (applies only to Skill Development registered Activities).
Cycle Roll
Want the best of both worlds? Come join us for an intense 30-min. ride, followed by myofascial release with gentle stretches & foam rolling and leave feeling like a million bucks. This class is available to NRG PLUS users only.
Cycle Express
Have limited time but still want to get in a workout? Join our cycle express for a great workout in a shorter time frame. This class is available to NRG PLUS users only.
TRX® Boot Camp
Push yourself to the max with this circuit style H.I.I.T. (High Intensity Interval Training) cardio/strength TRX® class. This is a total body metabolic workout that drives the cardio burn, increases your strength and maximizes results. This class is available to NRG PLUS users only.
STRONG® by Zumba
Combine high intensity tempo training with the science of synced music motivation by syncing the music with the moves to perfectly push you beyond your perceived limits. With the combination of cardio and muscle conditioning by using effective body weight exercises, you can "let it sync in"! This class is available to NRG PLUS users only.
TRX® Circuit
This class is a fusion of TRX® Suspension Training strength exercises and cardio intervals. You'll drive your heart rate up and experience strength and cardiovascular gains. This class is available to NRG PLUS users only.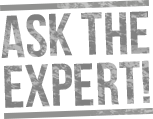 Be the first to tell us about your experience.