The NRG PLUS Pass includes access to the Fitness Centre and preferred access to all NRG Classes as well as special NRG PLUS Only classes that are exclusive to NRG PLUS users only (identified as NRG+ on the below NRG Calendar). Visit the Fitness Centre Desk to pick up your Gryphon workout towel included within your NRG PLUS Pass!
What does Preferred Access mean? NRG PLUS users will enter regular NRG classes first and spots will be reserved even for classes that have a limited number of participants (TRX®/cycle). *Reserved spots will be held until class start time, then spots will open to ALL NRG Pass users.
Unique Group Fitness & Personal Training classes such as: Circuits N' Mobility, Cycle Barre, Cycle Roll, Group Functional Circuit, TRX® Bootcamp & TRX® Pilates that are exclusive to NRG PLUS Pass users only.
Whether you purchase your pass online or in-person, you must pick up your NRG sticker at Client Services as you will be required to show this sticker prior to accessing classes.
This schedule is subject to change due to holidays or special circumstances. Please refer to below NRG Class Calendar for all removal/updates. Below calendar can be filtered by morning, afternoon, evening, or ALL Classes (by default it will filter to the current week and time of day).
Cycle Roll
Group Functional Circuit
TRX® Pilates
Roll N' Release Yoga
TRX® Boot Camp
Cycle Barre
Circuits N' Mobility
Yin Yoga
Be the first to share your images and videos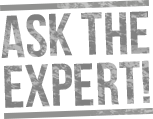 Be the first to tell us about your experience.