Whats New News
«

Back to listings
July 2022 Gryphon Greatness
Congratulations to Hannah Johnston from Aquatics on being named our Gryphon Greatness for July 2022.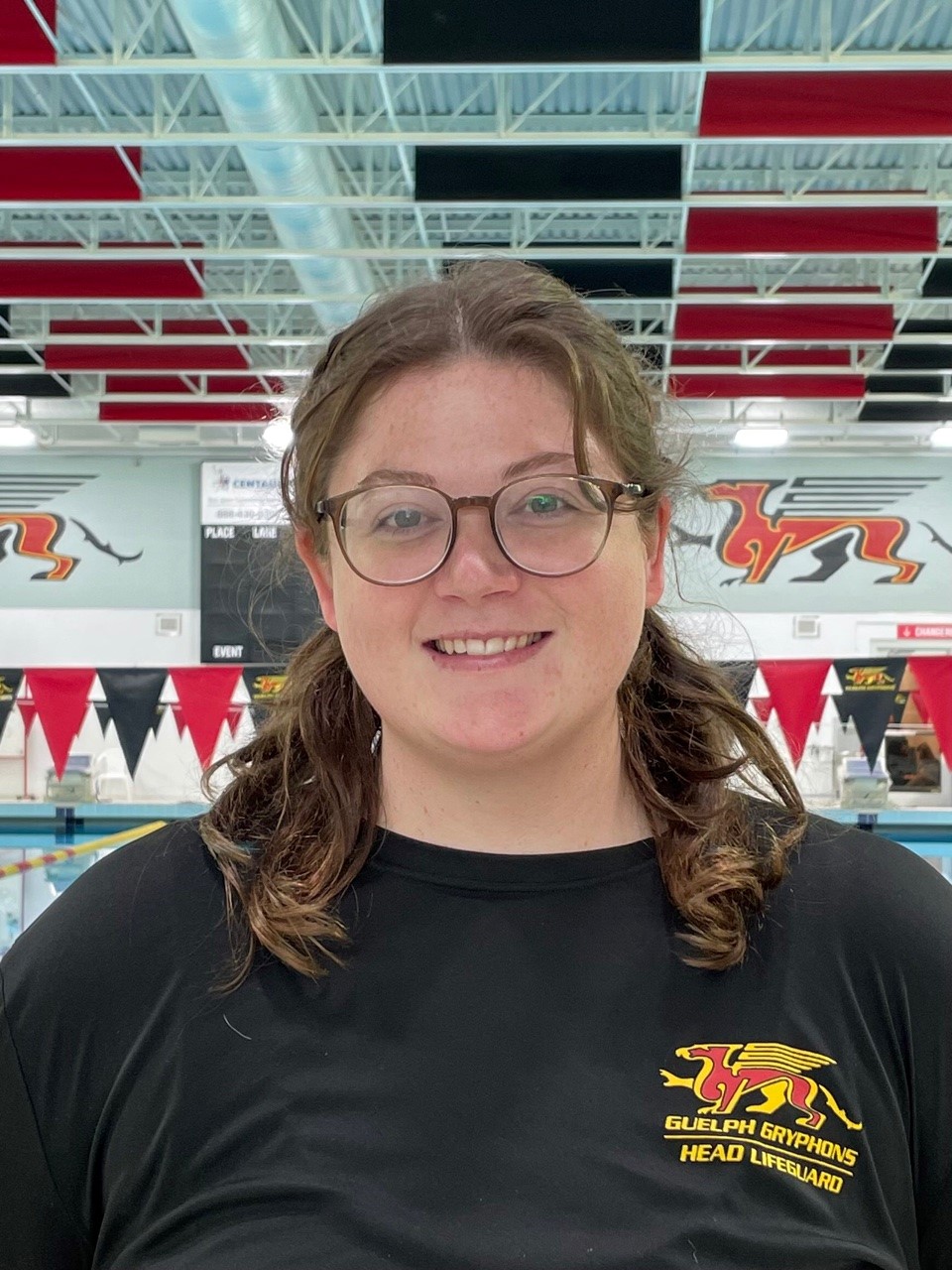 During our Summer swim lesson sessions, Hannah is consistently our most requested swim instructor. She has a natural ability to make personal and genuine connections with our swimmers and their families. During the month of July, we had a family join our swim lessons with their young daughter for her first ever time in the pool. Hannah's patience and creativity with this little girl, who was so afraid of the pool, resulted in her being able to be comfortable entering the water, splashing, playing games and laughing! This first introduction to the pool is critical in setting up a child's future perspective on swimming. The mother was took the time to share her feedback on their experience.
"I was so very impressed with Hannah's enthusiasm, her passion and her clear knowledge and ability in relating with children of my daughter's age. She really tried to establish a rapport with my daughter and engage her in playing with the toys she liked near the water, while encouraging her to try new things...I really do hope my daughter can continue with her lessons at UoG, it has already had such a positive impact on her as she begins to become comfortable in the water."
Have a Gryphon staff member you would like to nominate or celebrate? Email Jen at jennifer.oneill@uoguelph.ca with your nomination.
Comments are closed.