Whats New News
«

Back to listings
Climbing to New Heights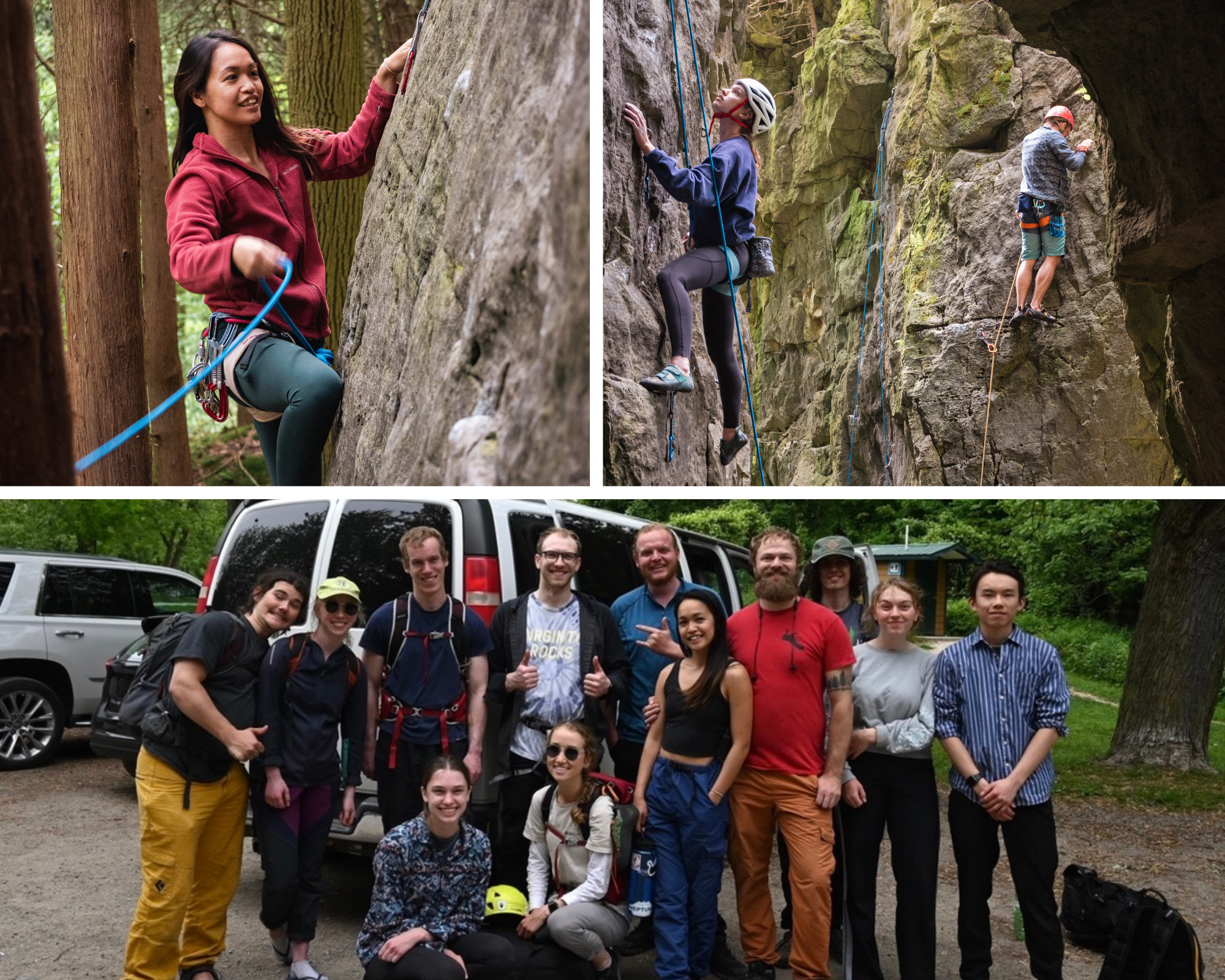 UGCC members climbing on outdoor trips (top left and right images) and a group shot from the June 5th outdoor training session (bottom image).
UGCC has been a club on campus since the 1990s. Historically, UGCC has always climbed indoors during the fall and winter semesters, with the occasional outdoors trip during Christmas break or reading week.
As of the Summer 2022 semester, UGCC has transitioned to outdoor climbing! The club hosts bi-weekly outdoor events at local conservation areas, such as Rattlesnake Point and Mount Nemo in the Halton conservation area, as well as occasional day trips to further destinations like The Swamp in Collingwood.
In addition to outdoor climbing events, UGCC has begun hosting the occasional training course to introduce proper skills and techniques for new climbers or climbers transitioning from indoor to outdoor climbing!
As the summer progresses there will be more local and day trips that will continue into the fall as the weather permits. UGCC welcomes climbers of all skill levels, if interested in climbing with UGCC, please contact climb@uoguelph.ca.
Comments are closed.