Whats New News
«

Back to listings
International Women's Day - Grace Ohrling
Grace Ohrling, (she/her), President of the Artistic Swim Club, Fourth Year, University of Guelph Psychology | Family & Child Studies 2023
Ever since she was seven, Grace Ohrling competed in Artistic Swimming, and now she's in her fourth year on the U of G Artistic Swimming team and has also been the President of the club for the last two years and a passionate advocate for girls in sport.
Grace has been with the club since her first year and has been a huge part of their shift to a competitive team and one who shines on the national stage. Since joining the club it has tripled in size, thanks in large part to Grace's efforts in recruitment, social media and marketing.
"We have focused on marketing to high school students that are in the sport and have tried to have representation at competitions outside of our league meets. We wanted to show young girls that it is possible to compete in Artistic Swimming at Universities in Canada."
The Artistic Swim Club has 30 athletes in total who compete in three competitions during the season including an Eastern Divisional and National Championship. Grace is also a board member of the Athletics equity, diversity, and inclusion (ED) committee as a representative for club teams.
Some of her greatest accomplishments as an Artistic Swimmer include being a member of Ontario's provincial team for two consecutive years; representing Canada at the 2018 UANA Pan-American Championships; receiving the Kitchener Sports Association Athlete of The Year Scholarship in 2018; landing a bronze medal in Senior duet at the 2022 Canadian Championships; and her first gold medal in the University league in the Experienced Duet category at Eastern Divisional Championships this past weekend in Toronto.
Question: What does it mean to be a Gryphon student leader?
Answer: Being a Gryphon student leader means diving into what you're passionate about. It's a way of connecting with others and learning that feels much bigger than a classroom. In fact, conducting recruitment, financial management, registration and more for a competitive athletics club has taught me skills that I apply in both my academic and career life.
Question: Why is girls' participation in sports so important?
Answer: Girl's participation in sports is so important because it's empowering. Competing in high-performance sport from a young age taught me how to manage my time, relationships, and emotions. We learn to encourage ourselves and others, it makes our bodies and minds feel strong and capable and can be an outlet to process or escape from whatever else is going on in our lives.
Question: What do you think helped you get here? How can we mentor young girls to dream big?
Answer: I have always been encouraged to continue in artistic swimming by my coaches and loved ones. I dreamed of a large club with a wide range of experience and success at National level competitions. I kept asking questions to University of Guelph Staff, coaches, and our league board members about how to get there. I would seek out opportunities to compete outside of our league and advocated for the inclusion of clubs in athletics initiatives. I was encouraged to keep dreaming big by my teammates who had the same vision as I did and by the University of Guelph Athletics staff who heard my voice and continued to provide my club with more opportunities. I think it's important for young girls to be told that they can manage both sports and school, and that they don't have to give up the sport they love to be successful in areas of their lives because sport can lead to more success in academics and career goals.
Question: Growing up, what women in sports did you look up to?
Answer: Growing up, the women in sports that I looked up to were often close to me. They were the girls on the teams just a few years older than me, or from other clubs that did well at competitions. Artistic Swimming is a small predominantly female sport. So, I competed against and with many of the same girls for over 15 years. A few of them eventually became my teammates or coaches at Guelph! I found that I never had to look too far to find women in sport who inspired me.
Question: What's next for you?
Answer: After the Artistic Swim Clubs annual water-show on March 14th, we will compete at National Championships and my career as a Gryphon Athlete will unfortunately be coming to an end. When I graduate this spring, I plan to pursue graduate studies in counselling psychology and continue to be involved with the Artistic Swimming Club as a coach, or swim in the Master's category.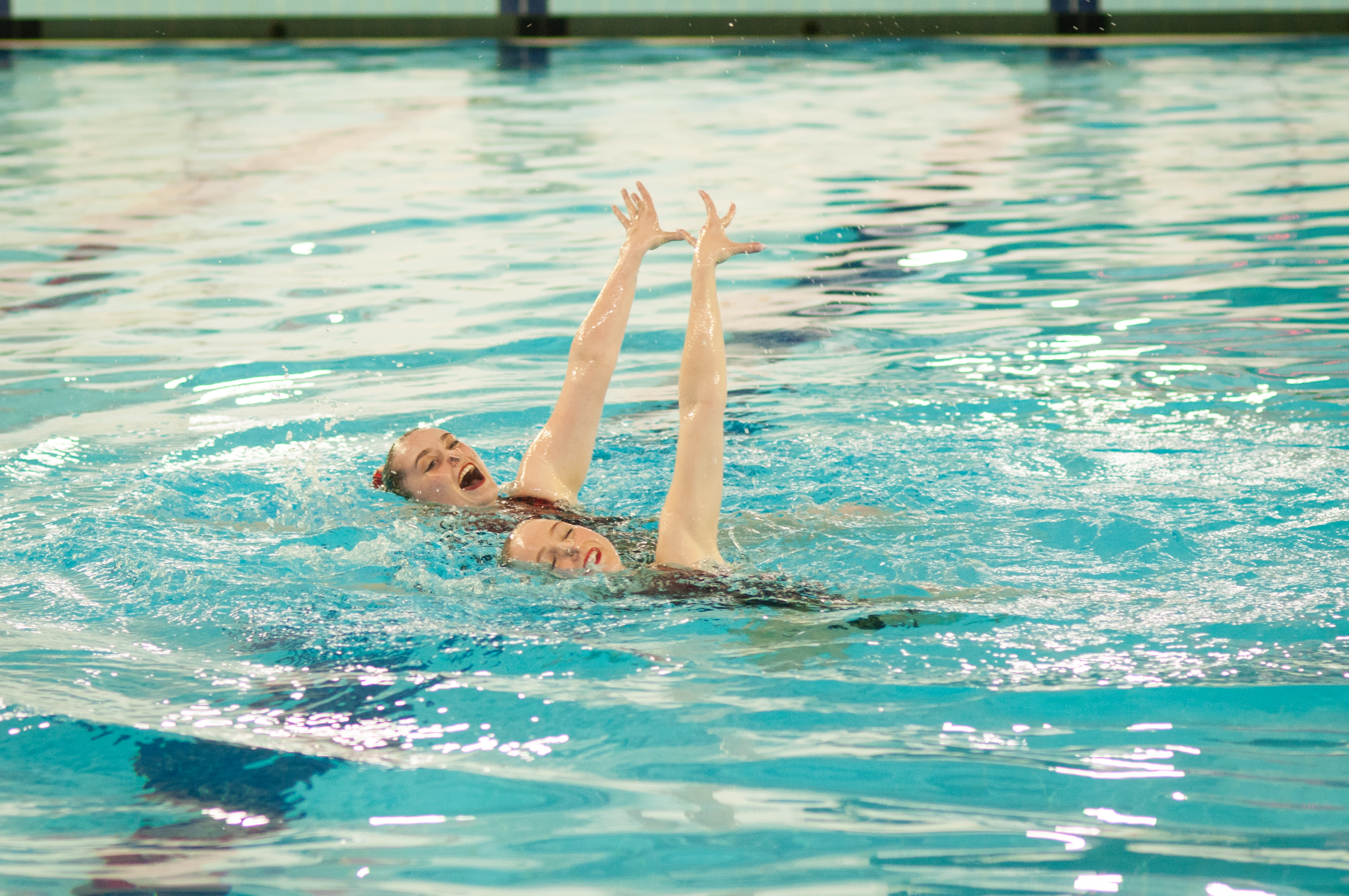 Comments are closed.