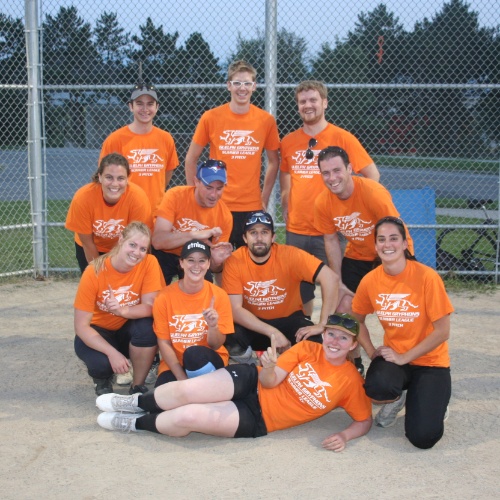 Intramural 3-Pitch offers Competitive and Fun leagues:
Competitive – You're a skilled and knowledgeable player having experience at a rep or travel level. You enjoy a competitive atmosphere and take the game seriously. This level is geared towards the intermediate and advanced player. This league has a six game regular season followed by a single elimination playoff bracket.

Fun – You've never played the sport before or you're looking for a social experience. You want to get out and meet people in a fun and athletic atmosphere. This level is geared towards the beginner player. This league has an eight game regular season with no playoffs.
In addition to registering a team, you can also sign up to play 3-Pitch as a free agent. When you are a free agent the Intramural office places you on an Intramural 3-Pitch team.
Follow these steps to sign up your 3-Pitch team:
What Participants Have Said...
Be the first to tell us about your experience.
Softball Diamonds
South Ring Road East, Guelph ON, N1G 2W1
&
East Ring Road & Dundas Lane, Guelph ON, N1G 2W1