Whats New News
«

Back to listings
Artistic Swim club makes a splash in Montreal
On January 21st, the Artistic Swim club travelled to Montreal to compete at McGill Invitational- their first in-person competition since before the COVID-19 pandemic. After 3 years of training and virtual competitions, the Artistic Swim club was eager to return to McGill University pool to showcase their routines for the Canadian University Artistic Swimming League.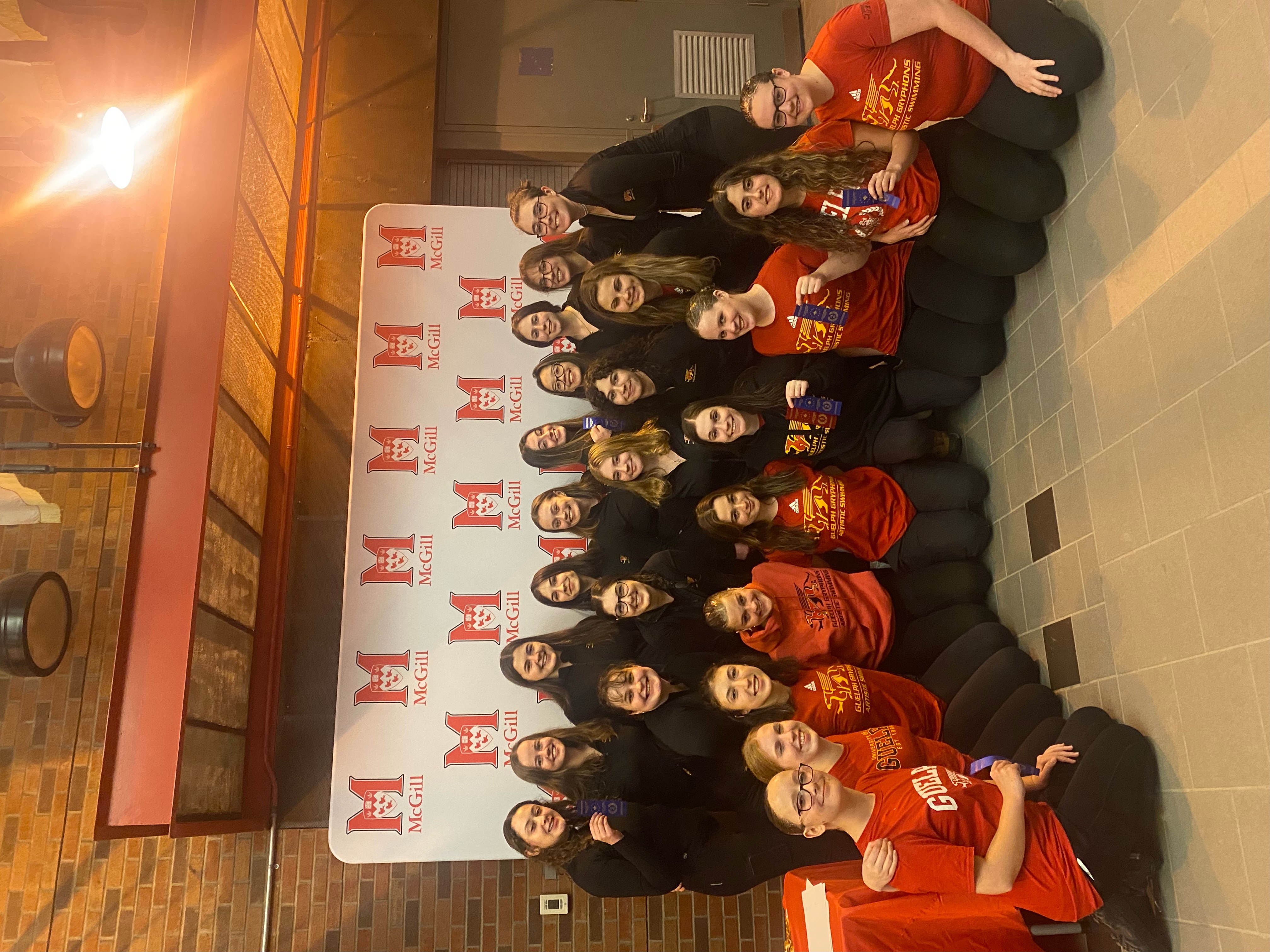 Gryphons Artistic Swim competed in 5 out of the 6 events competing against schools from all over Ontario and Quebec. The Red team brought home a silver in the Experienced Team category. Swimmers are Maria Gheta, Allison Major, Sophie Wilson, Ellie Ward, Kayla Lum, Grace Ohrling, Mari Burigana and Maia DeKort, coached by Joelle Zavitz.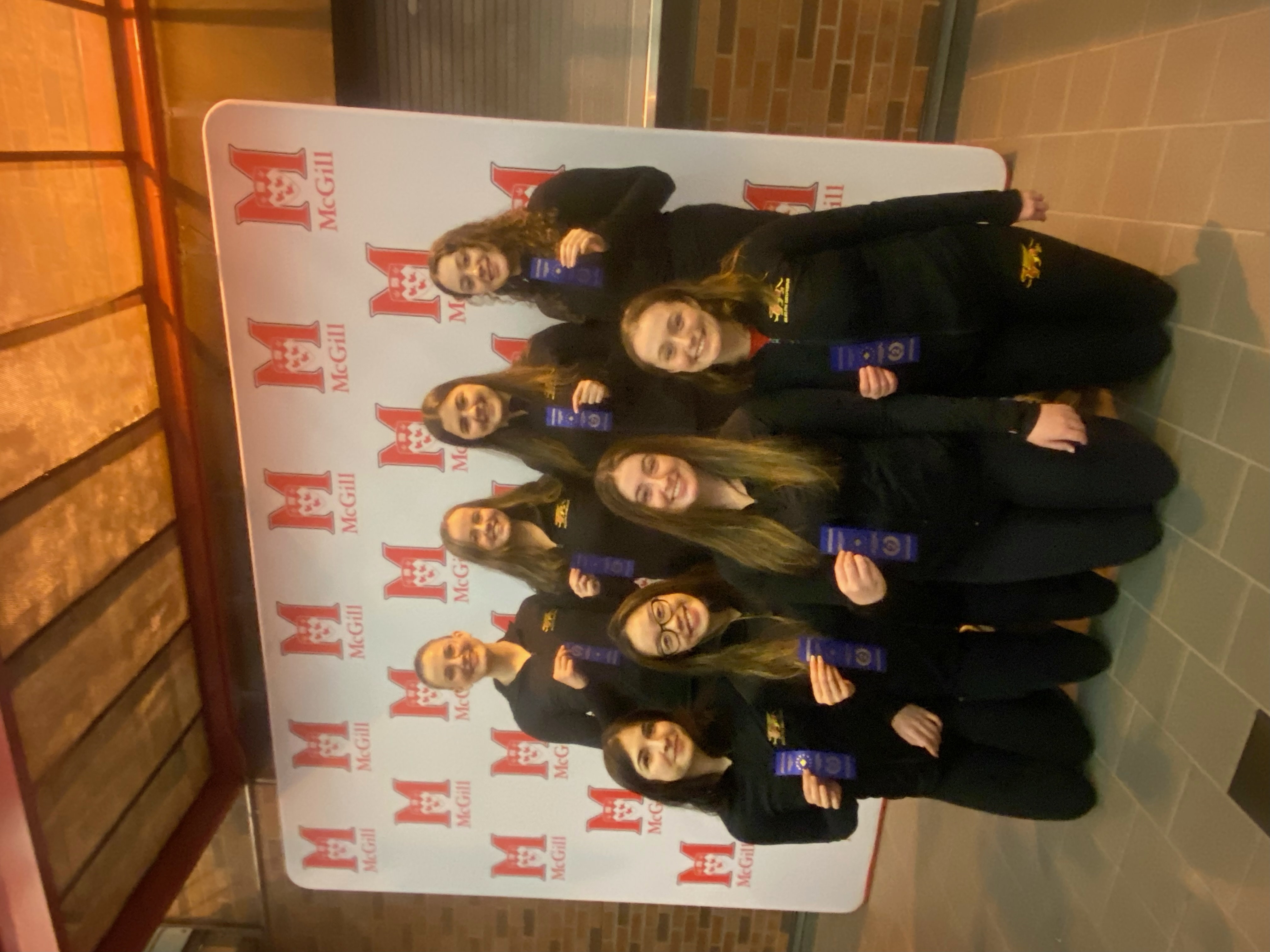 The gold team also had an amazing swim with swimmers Cassidy Ball, Mick Mantler, Grace Tinning, Mia Iamarino, Eva Pala, Shauna Dworatzek, Rachel Lall and Jamie McBride, coached by Jessie Cait and Adele Arpino.
The Novice team had a wonderful swim and won 2nd place as well! For many of our Novice swimmers, this was their first at an Artistic Swim competition. Special thanks to coach Emily Vance for all her help choreographing their routine and making sure these athletes were "competition ready". Swimmers are Madison Radakovic, Bridget Marsland, Sydney Dam, Maranda McCarthy-Lautenslager, Adina Borenstein, Alyssa Kwiatkowski.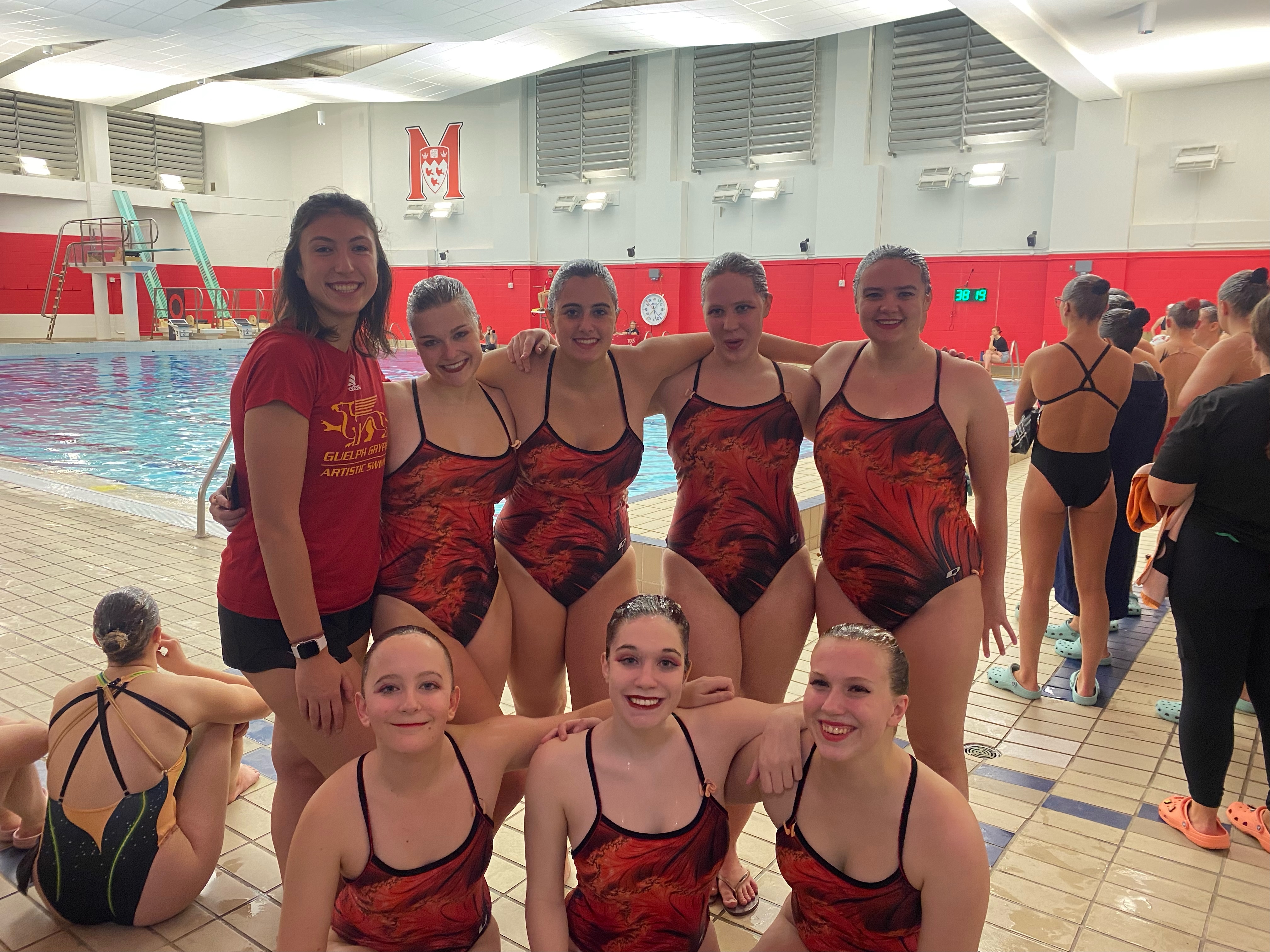 Cassidy Ball and Mia Iamarino coached by Katherine Frost swam wonderfully in the Experienced Duet category, and Jaqueline Tingle and Adina Borenstien were pleased to grab the Gold in Novice Duet- the first event of the weekend. Experienced level Soloists Allison Major and Maria Gheta absolutely shone, and Maria was thrilled to win first place.
Special thanks to Coach Adele Arpino who travelled with the team and coached every single event this weekend! These athletes are off to a great start this competition season and they are excited to keep working hard to train for Eastern Divisionals and National Championships in March. You can follow along with their season at @gryphonsartisticswim on Instagram. Great job Gryphons!
Comments are closed.