Pictures
Some sailers practicing their hiking skills at our home lake: Bellwood.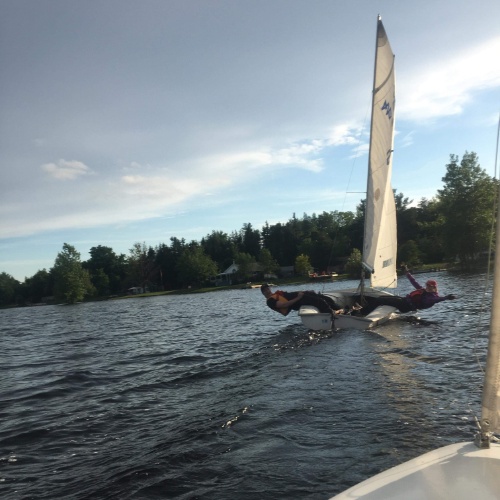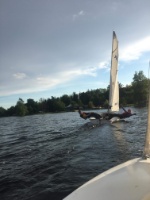 Sailing Pictures
Some sailers practicing their hiking skills at our home lake: Bellwood.
Sailing Pictures
We're always excited to get out and sail.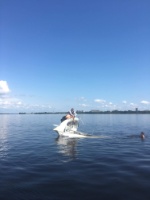 Sailing Pictures
When there's no wind we practice dry rolls. It's as fun as it looks!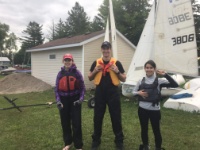 Sailing Pictures
Rain or shine we sail. It's just a matter of bundling up, like these dressed up looking sailers.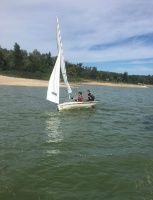 Sailing Pictures
Looking a little windy out there.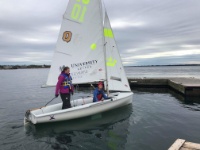 Sailing Pictures
It's always great fun at the Queens Regatta!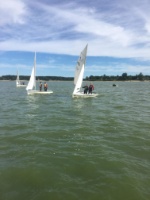 Sailing Pictures
Getting intense in the race! Who's going to win?
Sailing Pictures
Our coach and founder, Charlotte, rocking it out in the boat!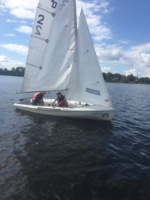 Sailing Practice
Such a beautiful day and our two sailers are loving it.
Sailing Pictures
Regattas are always a blast. Our sailers are looking eager to get out on the water.
Description
The Gryphon sailing team was founded in the 2017-2018 season. The team competes in CICSA, the Canadian Intercollegiate Sailing Association. This body oversees all regattas hosted by the sixteen universities across the country that it governs. While CICSA has schools all over the country competing, the University of Guelph is situated advantageously around seven schools so it can attend majority of regattas within about six hours driving.
How It Works
The points from every regatta attended during the school year are tallied at the end of the season and the school with the least amount of points takes home the win. The boats and equipment for the regattas are supplied by the school hosting the regatta.
About Us
Our 8 boats have found a home at Belwood sailing club located in the Belwood Lake conservation area, a thirty-minute drive from the University (don't worry we carpool). The sailing team is open to all levels of sailors whether it be dipping your toes in or coming to race, the team supports all levels and loves of sailing. The collegiate sailing regattas are held every weekend in the fall semester from the first weekend after the commencement of school to the last weekend in October.
Coach
President
Fee
Competitive Fee: $200/year
Recreational Fee $160/year
Contact
Links
What participants have said...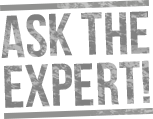 Regattas are a great way to connect with friends you haven't seen in a while and bond even more with your teammates!
— Founder, Charlotte Biricz