Guelph Gryphon Ultimate Frisbee Community Summer League
Guelph Gryphon Ultimate Frisbee Community dates are TBD
Ultimate Frisbee
Leagues available Spring/Summer 2023
Thursdays 5:15 - 8 pm
Coed Competitive division
1 game per week
6 regular-season games with a single-elimination playoff bracket
Teams are guaranteed a playoff game
Played at the University of Guelph Field Hockey Pitch
Registration & League Details
SUMMER Ultimate Frisbee League: CANCELLED. Will return Summer 2023.
Thursdays, July 7/22 - August 25/22 (8 weeks)
Summer Cost: $400+hst per team / $40+hst Free Agent
Games will be played on Thursdays, anytime between 5:45 pm - 8:00 pm
Coed Competitive division
Teams will play 1 game per week
6 regular-season games with single elimination playoff bracket
Teams guaranteed 1 playoff game
Location: University of Guelph - Field Hockey Pitch
Follow these steps to sign up for Ultimate Frisbee:
Teams will be contacted as a reminder to submit rosters through IMLeagues before the season starts.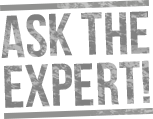 Be the first to tell us about your experience.
Beach Volleyball Courts
155 South Ring Road East, Guelph ON, N1G 2W1