Description
The Synchronized Swimming club accommodates both competitive and novice level swimmers who wish to compete at the university level in three annual competitions and multiple shows held here at the University. The University of Guelph has placed top 10 at Nationals for multiple consecutive years and this year will be no different. We practice hard and we know when to have fun. Practices are usually three times a week (dates per year are to be determined). If you have any further questions please email synchro@uoguelph.ca and myself Raelene Hopper or Jocelyn Begin will get back to you asap!
The Guelph City Synchro Club, GSSC is looking for Recreational to Competitive coaches, preferably with Comp, Intro and/or Trilliums coaching levels. Please contact Head Coach Katherine at h2okat2000@hotmail.com.
President(s)
Raelene Hopper
Jocelyn Begin
Bio of Presidents
Raelene Hopper: I am a second year Child Youth and Family applied science student! I took a break from synchronized swimming but found my love for it again when I came to Guelph. I had an amazing experience with it in my first year and I hope anyone who has an interest will come and try it out!
Jocelyn Begin: I am a second year Molecular Biology and Genetics student who has a true love for synchronized swimming. I have been swimming competitive for 11 years but don't worry even if you have no experience you will learn so much and have loads of fun at the same time!
Coach(es)
Fee
*All clubs memberships require a prerequisite base athletics membership. Currently enrolled, on-campus students already have this prerequisite membership during the Fall and Winter semesters. For all other community participants and students attending classes in the summer months, a monthly base membership is required for purchase before enrolling into a club*
Practice Time
Contact
Links
Synchronized Swimming Q&A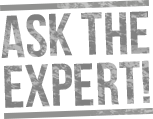 What Participants Have Said...
"I joined the UoG Synchro club my final year of University, with no previous experience in Synchronized swimming. I not only learned an amazing new sport, but I met a whole new amazing group of girls because of it. Every one of the girls helped me learn the new sport as well as include me as though I had been a part of the team for years. I couldn't imagine university without it now."
— Emily Bonwick, Novice Swimmer/Student
I swam with the University of Guelph Synchro club for all four years of school and my Guelph experience wouldn't have been the same without it. I have had experiences I wouldn't have had otherwise and have made friends that will stay with me long after I graduate.
— Emily Vance, Competitive Swimmer/Student