Description
The Synchronized Swimming Club accommodates both competitive & novice level swimmers who wish to compete at the University level in 3 annual competitions. We practice hard but also know when to have fun! Practices are 3 a week! For additional information please contact Rory at synchro@uoguelph.ca
President
Rory-Lee Bos

Biography

Rory-Lee Bos - I am a third year Child, Youth & Family major. I've been synchronized swimming since my first year of university and a bit when I was in elementary school. Being a part of the Synchro team has been the best decision of my university career thus far!
Fee
$480 for the entire season. (September-March)
*All clubs memberships require a prerequisite base athletics membership. Currently enrolled, on-campus students already have this prerequisite membership during the Fall and Winter semesters. For all other community participants and students attending classes in the summer months, a monthly base membership is required for purchase before enrolling into a club*
Practice Time
Monday 9pm-11pm (pool)

Wednesday 8pm-9pm (dryland)
Contact
Links
https://www.instagram.com/gryphonsynchro/
Synchronized Swimming Q&A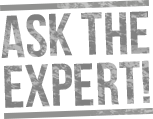 What Participants Have Said...
"I joined the UoG Synchro club my final year of University, with no previous experience in Synchronized swimming. I not only learned an amazing new sport, but I met a whole new amazing group of girls because of it. Every one of the girls helped me learn the new sport as well as include me as though I had been a part of the team for years. I couldn't imagine university without it now."
— Emily Bonwick, Novice Swimmer/Student
I swam with the University of Guelph Synchro club for all four years of school and my Guelph experience wouldn't have been the same without it. I have had experiences I wouldn't have had otherwise and have made friends that will stay with me long after I graduate.
— Emily Vance, Competitive Swimmer/Student
Guelph Gryphons Athletics Centre
50 East Ring Road, Guelph, ON, N1G 4Z8