Description
The University of Guelph Karate Club is a place on campus for individuals of all skill levels to practice traditional karate under the supervision of experienced Goju-Ryu and Shotokan instructors. We meet up twice a week to practice our kata, basics and kumite.
Feel free to drop in or send us an email.
Instructors
Kieran O'Doherty
Adrian Rawle
Student Club Committee
Nathaniel Taylor (President)
Farheen Butt (President)
Shina Ng Yung Kiat (Social Media and Events Coordinator)
Maimoonah Ahmed (Treasurer)
Fee
*All clubs memberships require a prerequisite base athletics membership. Currently enrolled, on-campus students already have this prerequisite membership during the Fall and Winter semesters. For all other community participants and students attending classes in the summer months, a monthly base membership is required for purchase before enrolling into a club*
Practice Time
Mondays, 7:30 - 9:00pm - Combatives Room (Room 242 in the Athletic Centre)
Wednesdays, 7:30 - 9:00pm – Room AC173
Contact
Links
Karate Q&A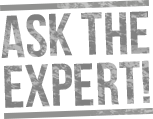 What Participants Have Said...
Be the first to tell us about your experience.
Guelph Gryphons Athletics Centre
50 East Ring Road, Guelph, ON, N1G 4Z8