Description
The University of Guelph Karate Club respects and welcomes all individuals who would like to take part in traditional karate styles under the supervision of experienced Goju-Ryu instructors. The club provides a place to improve yourself and meet amazing friends.
We practice kata, basics and kumite twice a week, so come on by to say hi or drop an email for more inquiries!
Instructors
Goju-Ryu Instructor: Kieran O'Doherty.
Fee
*All clubs memberships require a prerequisite recreation membership. Currently enrolled, on-campus students already have this prerequisite membership during the Fall and Winter semesters. For all other community participants and students attending classes in the summer months, a monthly recreation membership is required for purchase before enrolling into a club*
Practice Time
Mondays, 8:00 - 9:30pm - Wrestling Room (Room 3206 in the Athletic Centre)
Wednesdays, 8:00 - 9:30pm – Room AC 173
Contact
Links
Karate Q&A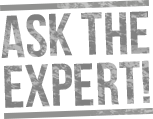 What Participants Have Said...
Be the first to tell us about your experience.
Guelph Gryphons Athletics Centre
50 East Ring Road, Guelph, ON, N1G 4Z8