Description
The Japanese Sword Arts club practices the arts of iaido, jodo and niten ichi ryu.
Registration can be done online through uoguelph.ca/connect: https://ca.apm.activecommunities.com/uofg/Activity_Search/japanese-sword-arts-club-fall/5129
President(s)
Coach(es)
Kim Taylor - sensei, 7 dan iaido, 5 dan jodo, 30 years experience in the arts, also teaches the Thursday aikido class.
Fee
$5 per semester
Equipment is available to borrow in class.
*All clubs memberships require a prerequisite base athletics membership. Currently enrolled, on-campus students already have this prerequisite membership during the Fall and Winter semesters. For all other community participants and students attending classes in the summer months, a monthly base membership is required for purchase before enrolling into a club*
Practice Time
Practices held in AC 302.
Sundays 1 - 4pm
Tuesdays 10 - Midnight
Fridays 7 - 9pm
Contact
Links
Iaido Q&A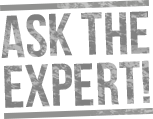 What Participants Have Said...
Be the first to tell us about your experience.
Guelph Gryphons Athletics Centre
50 East Ring Road, Guelph, ON, N1G 4Z8