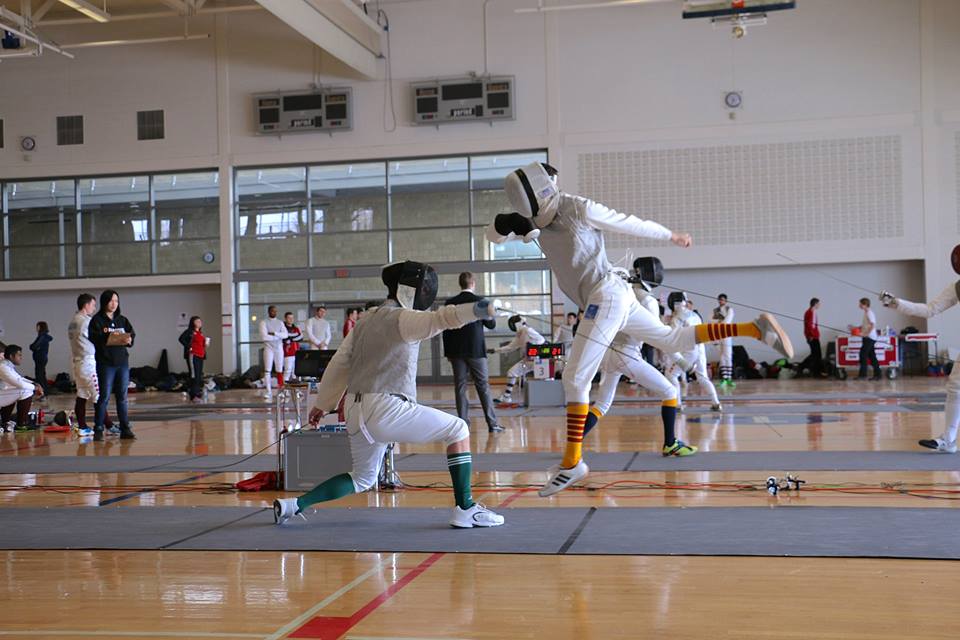 About the Fencing Club
We aim to bring fencing to the University of Guelph for people of all skill levels. Our club acts as competitive, tournament oriented group for those who want to hone their skills and compete for the school. We also encourage people who enjoy the sport to join us and become part of our family.
Introductory classes are offered as a separate program, but if you want to compete and don't have any previous experience you can! Several of our OUA athletes have come to the club with no prior experience.
Presidents
Coaches
Rebecca Walker
Mike Kasunic
Fees
*All clubs memberships require a prerequisite base athletics membership. Currently enrolled, on-campus students already have this prerequisite membership during the Fall and Winter semesters. For all other community participants and students attending practices in the summer months, a monthly base membership is required for purchase before enrolling into a club*
Practice Time
Mondays at 7:00pm and Thursdays at 8:00 pm in AC 173.
Contact
If you have any questions or would like to drop in to try a class, email fencing@uoguelph.ca
Links
Guelph Gryphons Athletics Centre
50 East Ring Road, Guelph, ON, N1G 4Z8