Team Details
2022 Tryout Info
Tryouts are tentatively scheduled for Friday September 2nd 5:30-7:30pm, Sunday September 4th 11-1pm and Monday September 5th 11-1pm at the Main Diamond on campus located behind the football stadium. Please fill out the form below prior to the first tryout. Looking forward to seeing everyone in September!
https://docs.google.com/forms/d/e/1FAIpQLScA8ogyRkdcQsoKolnCUEwJS2AZnuhVYQX5roxdUDphX_j8Yw/viewform
League Re-branding!
One April 21, 2022, the OIWFA announced a name change to Ontario University Softball (OUS). The decision to re-brand was passed by unanimous vote of the 13 members in our league at our 2021 Annual General Meeting in December 2021. As a result, our team has changed our name from "Gryphon's Fastpitch" to "Gryphon's Softball"
New Coaches Alert!
Please check our social media to learn more about our new coaches experiences and what their goals are for the team.
Derrick Nowe - Head Coach
Steve Blenkhorn - Assistant Coach
Glynn Leake - Assistant Coach
Jade Nowe - Assistant Coach
We are excited to finally be back on the diamond for the upcoming Fall 2021 season. We play in the OIWFA and this year we will be playing against McMaster, Western, Windsor, Brock, Laurier, and Waterloo. All the games are scheduled Friday evenings or Saturday and Sunday during the day - no games are held during the week. We practice Tuesday and Wednesday evenings during the season. We are fortunate enough to have diamonds on campus to use for all our practices and home games. This year, our games will run from September 18th until October 17th with championships to follow on October 23rd and 24th. All spectators must complete the OIWFA Screening Form (https://docs.google.com/forms/d/e/1FAIpQLScJWTukaxd5Oi5fB8GQ8eNnGd1fzBQ1Mi7b21hGaY6hQwi2Eg/viewform) for home and away games. For home games, we also require that our spectators complete the University of Guelph COVID-19 Screening Form (https://uoguelph.eu.qualtrics.com/jfe/form/SV_4Ntfm8k1oXAPssm) and wear a mask even when physically distanced.
During the winter semester, we offer indoor strength and conditioning sessions as well as skills training. We have recently formed a partnership with the Guelph Gators to use their batting cages too!
We host fundraisers throughout the year and the coaching staff travel across Ontario throughout the summer watching future players play during the summer months.
2021 Roster
| | | |
| --- | --- | --- |
| Full Name | Academic Year | Program |
| Kapri McIlravey | 2 | Psychology |
| Ainsley Rooney | 3 | Biomedical Science |
| Mika Wadden | 1 | Criminal Justice and Public Policy |
| Justine Styles | 2 | Agricultural Science |
| Jessica Seifried | 1 | MSc Human Health and Nutritional Sciences |
| Elisa Tretter | 1 | Marketing Management |
| Alyssa Bruninik | 3 | Microbiology (Co-op) |
| Payton Ronald | 2 | Animal Biology |
| Justine Leake | 3 | Kinesiology (Guelph-Humber) |
| Emma Bulloch | 1 | Environmental Science |
| Kelly Hubbs | 3 | Sociology |
| Charlotte Gregus | 2 | Human Kinetics |
| Jordan Mullaley | 2 | Agricultural Science |
| Tamara Vanderheide | 2 | Accounting (Co-op) |
| Tash Blenkhorn | 3 | Marine Biology |
| Caitlyn Bredschneider | 1 | Biological Sciences |
| Emily Everest | 2 | Marine and Freshwater Biology |
| Renee Leake | 1 | Kinesiology (Guelph-Humber) |
Fees
$200 per season - ***subject to change
***Team fees vary based on the number of girls on the team and the season's schedule. All clubs memberships require a pre-requisite base athletics membership. Currently enrolled, on-campus students already have this prerequisite membership during the Fall and Winter semesters. For all other community participants and students attending classes in the summer months, a monthly base membership is required for purchase before enrolling into a club
Practice Time
Tuesday's and Wednesday's 5:30-7:30pm on the Main Diamond
Contact
If you have any questions, please contact us at fstpitch@uoguelph.ca
You can also contact our coaches directly via cell phone
Head Coach: Derrick Nowe (519)573-8711
Assistant Coach: Steve Blenkhorn (519)572-8411
Assistant Coach: Glynn Leake (416)451-9619
Assistant Coach: Jade Nowe (517)358-1689
Manager: Jessica Seifried (416)420-8741
Team Social media pages can be contacted:
Links
Women's Fastpitch Q&A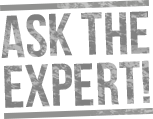 What Participants Have Said...
Be the first to tell us about your experience.