Description
The Fastpitch season runs over the months of September and October. Practices are normally on Wednesday evenings from 5pm to 7pm. The season games are played against 12 other university teams with travel throughout Southern Ontario. Each season half the games are held at home on UofG's campus and the other half are travel games. We play over six weeks, normally on Friday/Saturday/Sundays, with an objective to qualify for the provincial championships in late October where the top 8 teams from the league advance.
The level of ball is generally between Tier I and Tier II rep softball.
The team is part of the OIWFA association and is regularly supported by the CCSA
The tryouts for the 2017/2018 season are Friday September 1st 7pm-10pm, Sunday September 3rd 11am-1pm and two exhibition games vs. Mohawk College 11pm-4pm. These are all at the main diamond, beside East Residence and the football field on East Ring Road. Please bring your equipment i.e. cleats, glove and batting gear to the tryouts.
Coaches
Head Coach - Craig Christie 416-953-9502
Assistant Coach - John Grose 519-638-5498
Fee
$300 per season - *subject to change*
*All clubs memberships require a prerequisite base athletics membership. Currently enrolled, on-campus students already have this prerequisite membership during the Fall and Winter semesters. For all other community participants and students attending classes in the summer months, a monthly base membership is required for purchase before enrolling into a club*
Practice Time
Wednesday Nights 6pm-9pm and alternating Tuesdays and Thursdays 6pm-9pm
Contact
If you have any questions, please contact our club co-presidents at fstpitch@uoguelph.ca or email gryphonsfastpitch@hotmail.com
Links
Women's Fastpitch Q&A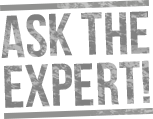 What Participants Have Said...
I just wanted to say thank you so much for all you guys did this season! I wasn't sure if I was going to play before I came to Guelph but I am SO glad I did. I had the best time and it was awesome to have such a great coaching staff there to help us out. Thank you for all the time you spent with us and all the extra things you did for the team, like feeding us every weekend! It was all much apprciated! A lot of your time was given to us and I'm sure I'm not the only one who is very thankful. I am looking forward to next year!
— Annonymous