Gryphon Fastpitch
Guelph Gryphons 2019 Women's F...
Top row from left to right: John Grose, Brandi Grose, Molly Contini, Delaney Hall, Kelly Hubbs, Katelyn Walker, Avery Levert, Craig Christie, Amber Grose
Middle row: Tenzin Tsering, Julia Pearson, Danielle Moase, Jessica Seifried, Jenna Schade, Miranda Millian
Bottom row: Ainsley Rooney, Alyssa Bruinink, Bridgette Collins, Justine Leake, Jamie Roloson
Gryphon Fastpitch
Guelph Gryphons 2019 Women's F...
Team Details
Contact us for information and details about the upcoming 2021-22 season.
All tryout information is posted and updated through social media (Facebook, Twitter, Instagram).
We play in the OIWFA against 12 other universities in Ontario with support from CCSA and PWSA. All games are either scheduled Friday evenings or Saturday and Sunday during the day - no games are held during the week. We practice Tuesday and Wednesday evenings during the season. We are fortunate enough to have ON-CAMPUS diamonds to use for all of our practices and home games. Our season typically runs 6 weeks beginning labour day in September until mid-October; this includes Provincials for the top 8 teams in Ontario. If you place in the top 2-3 at provincials you attend Nationals the following school year where you play against the other top Universities and Colleges throughout Canada.
We host winter training in the field house from January-April where we invite future players to join our practices to get a feel for the team and to develop skills in the off-season.
We host fundraisers throughout the year and the coaching staff travel across Ontario throughout the summer watching future players play during the summer months.
Coaching Staff
Head Coach - Craig Christie 416-953-9502
Assistant Coach - John Grose 519-580-5498
Manager - Amber Grose 519-788-5711
Fees
$250 per season - ***subject to change
***Team fees vary based on the number of girls on the team and the season's schedule. All clubs memberships require a pre-requisite base athletics membership. Currently enrolled, on-campus students already have this prerequisite membership during the Fall and Winter semesters. For all other community participants and students attending classes in the summer months, a monthly base membership is required for purchase before enrolling into a club
Practice Time
TBD
Contact
If you have any questions, please contact our club president at fstpitch@uoguelph.ca
Team Social media pages can be contacted:
Links
Further details for the league can be found on oiwfa.org
Women's Fastpitch Q&A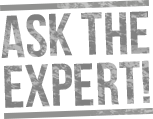 What Participants Have Said...
I just wanted to say thank you so much for all you guys did this season! I wasn't sure if I was going to play before I came to Guelph but I am SO glad I did. I had the best time and it was awesome to have such a great coaching staff there to help us out. Thank you for all the time you spent with us and all the extra things you did for the team, like feeding us every weekend! It was all much apprciated! A lot of your time was given to us and I'm sure I'm not the only one who is very thankful. I am looking forward to next year!
— Annonymous