The Gryphon NRG Pass includes access to the new Fitness Centre and all classes included within the below NRG Class Schedule - attend unlimited classes, anytime! This schedule is subject to change due to holidays or special circumstances. Please refer to below NRG Class Calendar for all removal/updates. Below calendar can be filtered by morning, afternoon, evening, or ALL Classes (by default it will filter to the current week and time of day).
Fitness Classes Q&A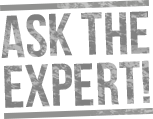 Triathlon Stroke Improvement
Rhythm Roll N' Release
Registration Required - Halloween Class
Bosu Chisel
BYOB
Rock & Roll
BYOB - WOMEN'S ONLY
Step N' Core
Tabata
H.I.I.T. It
Stretch
Cardio Kickbox
Hardcore
Rock Bottom
Flex
F'Ab Step
Knockout Boxing
Pound®
Zumba - WOMEN'S ONLY
Hip Hop Yoga
Bosu Playground
Hip Hop Sculpt
Body Blast - STAFF ONLY
TGIF
Rope Burn
Scuba
Adult Semi Private Swim Lessons
Body Blast
Zumba
Adult Semi Private Stroke Improvement
What Participants Have Said...
Be the first to tell us about your experience.