Below calendar can be filtered by morning, afternoon, evening, or ALL Classes (by default it will filter to the current week and time of day). This schedule is subject to change due to holidays or special circumstances. Please refer to below NRG Calendar for all removal/updates. Student/Membership Card Swipe in effect at all times (NO Free week). Early Registration Discount does not apply to the NRG Pass (applies only to Skill Development registered Activities).
Boot Camp
Want Results? Boot camp will do it! Push-ups...For sure! Cardio Drills...You bet! Squats...No doubt! Make this the semester you achieve all your fitness goals. Calling all hardcore or wannabe hardcore enthusiasts! This class is included within the NRG Pass.
Class Details
January 8, 2019 to April 2, 2019
- Meg B
Tuesday(s) from 12:05PM to 1:00PM

Dates event isn't occuring:

Tuesday February 12, 2019
Tuesday February 19, 2019
January 10, 2019 to April 4, 2019
- Justin
Thursday(s) from 6:00PM to 7:00PM

Dates event isn't occuring:

Thursday February 21, 2019
Boot Camp Classes Q&A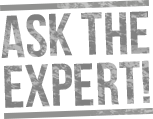 What Participants Have Said
Be the first to tell us about your experience.