Locate instructor names on printed schedules. Click here to DOWNLOAD & PRINT.

The Gryphon NRG Pass includes access to the new Fitness Centre and all classes included within the below NRG Class Schedule - attend unlimited classes, anytime! This schedule is subject to change due to holidays or special circumstances. Please refer to below NRG Class Calendar for all removal/updates. Below calendar can be filtered by morning, afternoon, evening, or ALL Classes (by default it will filter to the current week and time of day).
Boot Camp
Want Results? Boot camp will do it! Push-ups...For sure! Cardio Drills...You bet! Squats...No doubt! Make this the semester you achieve all your fitness goals. Calling all hardcore or wannabe hardcore enthusiasts! Join our University of Guelph Personal Trainers for the workout everyone is talking about! Challenge yourself with this cardio and strength training workout. Be prepared to push your limits, have fun and maybe sing a song or two! Classes run outside weather-permitting. This class is included within the NRG Pass.
Class Details
May 2, 2017 to August 31, 2017
Tuesday(s) from 12:05PM to 1:00PM
Thursday(s) from 6:00PM to 7:00PM
Boot Camp Classes Q&A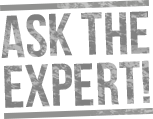 What Participants Have Said
Be the first to tell us about your experience.